Winter Trend: I'm Adding These Shapewear to My Wardrobe
Winter Trend: I'm Adding These Shapewear to My Wardrobe
Wintertime is almost around the corner in some places of the world, but the cold weather shouldn't be an excuse to wear sexy outfits and look good. And for that, we have shapewear that will not only help us achieve a stunning silhouette but also will help keep us warm during the coldest months.
Whether you are looking for a waist trainer for plus size women or shapewear to wear under a lovely long dress. Here are some of the best winter shapewear trends you can add to your closet, so you can keep warm while looking amazing.
First, we have a 3-in-1 Postsurgical Body Shaper with Removable Bra. This 3-in-1 full-body shaper won't only shape and slim your arms and push up your breasts, but it will shape your waist giving you a slimmer waist and providing tummy control. It also will work as slimming panties giving your butt a lift and making your thighs look slimmer.
It also provides you with 360º body compression, giving management of your full body. It can be used after having a C-section or postpartum, even after liposuction surgery, as it will provide a strong compression that will be molding your mid-section and promote the tissue to recover, also accelerating your body shape recovery too. Has an open crotch for easier bathroom use. This body shaper also has a removable chest strip as well as a removable bra. It also has high back coverage which is ideal to correct your posture. And of course, it will shape and smooth your body in all the right places.
 Another trendy item is the Seamless Long Sleeve Thong Bodysuit. It is super comfortable and is made out of breathable fabric (92% nylon and 8% spandex) and can be worn all day feeling like a second skin. Will be perfect to wear with jeans or overcoats and it's also a very versatile piece that will accentuate your body frame.
 It will control the tummy and slim your arms. Also has high-stretch fabric, very breathable too, giving comfort all day long. It is also non-restrictive and has a crotch with a hook and eye design for easy and convenient bathroom use.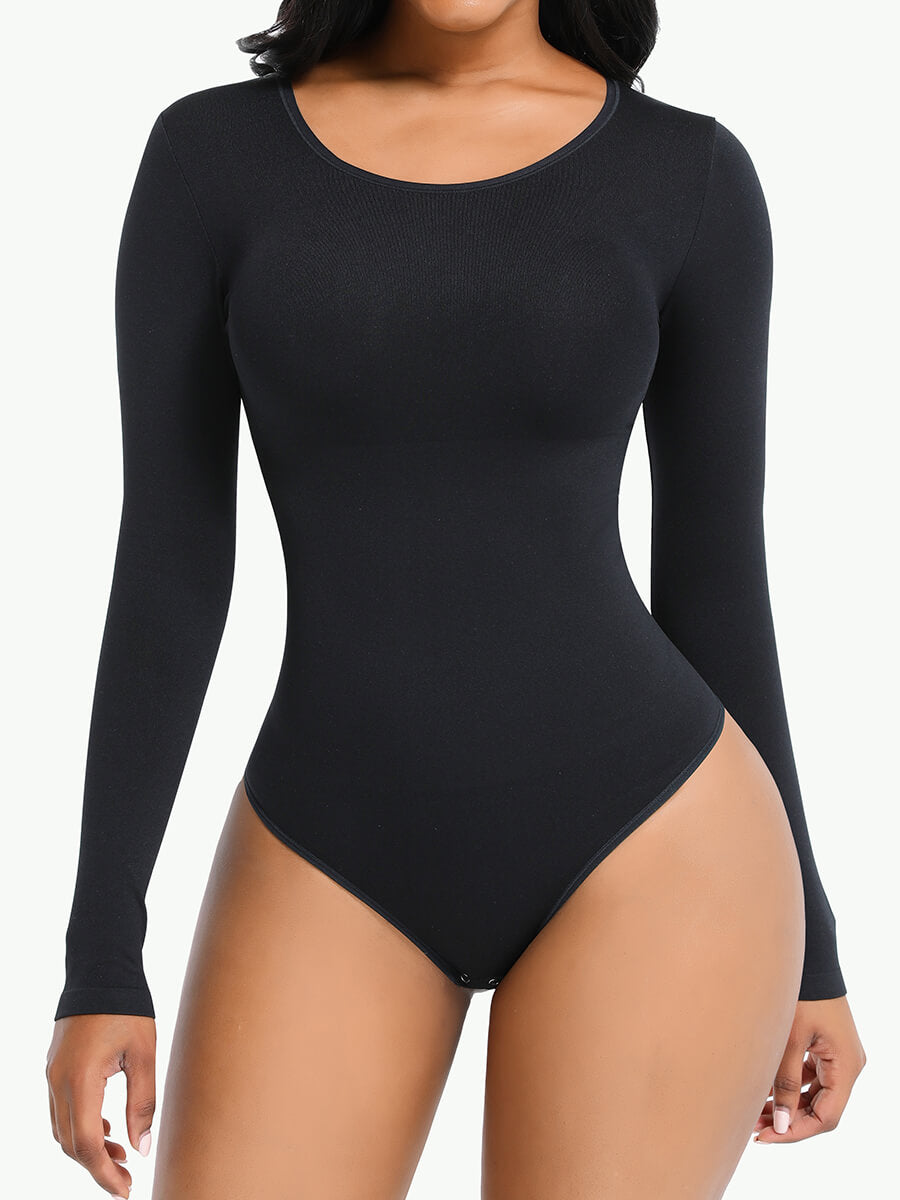 Then we have the Post Surgery Compression Full Body Shaper. You can use this one as a post-surgical shaper as well as it is ideal to wear daily. Its designs make it safe and comfortable. It can be worn under most looks. It has a hook and eye closures and an open crotch. The built-in sleeves provide you with soft compression. It will lift your butt and flatten your stomach. It will speed up your healing process after surgery and then it has a 4-level hook and eye closure on the front that will grade control and compression. The open bust design will lift your breasts and will also let your wear your favorite bra. The adjustable and removable straps will give a breast push up too.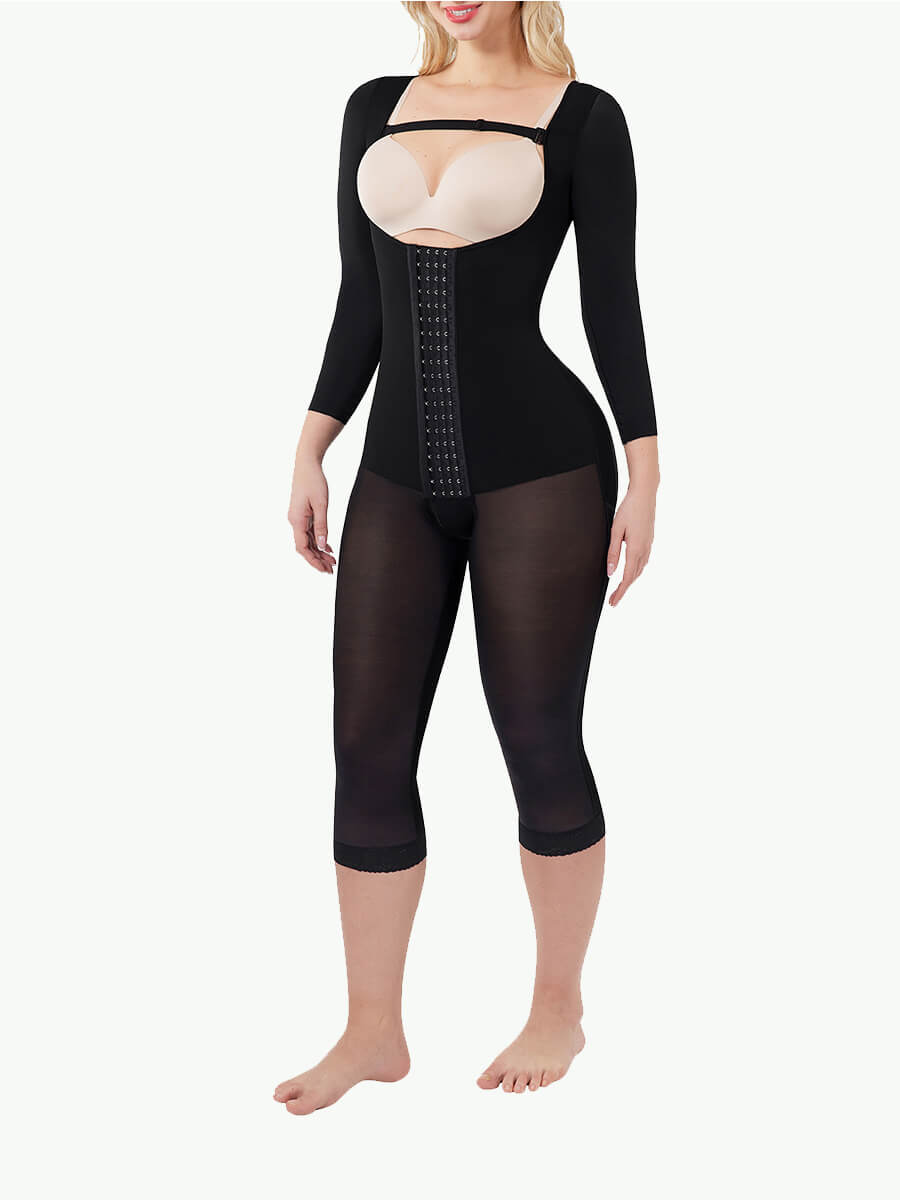 Also, there is the Knee Length Sculpting Bodysuit. This one features a seamless design made out of skin-friendly lycra, that is breathable and will provide shape all day long. It has a bonded shaping panel that provides targeted tummy control as well as will improve your posture and its high waist will also support your back. The adjustable bras it has can be used in 2 different ways, the traditional one and also attached to the bra. Has an open gusset for easy bathroom use, and flexible mesh on the butt area that will prevent a uni butt. It