Why These Waist Trainers Top the Market
Why These Waist Trainers Top the Market
Waist trainers top the market sales nowadays. Many celebrities are very vocal about using them because of the sound effects they enjoy from wearing them. These waist trainers are considered a modern-day corset. These are used to train the waist to get that ideal figure effectively. But getting the perfect figure is not only the reason why waist trainers are booming. There were also good reasons.
Suitable for Shaping Your Body
The media instilled in our minds that the perfect body proportion is the hourglass figure. These waist trainers can help us achieve that by wearing them most of the time. They enable us to have a slimmer waistline as they are used as a girdle in the middle part of our body. A 360 lipo foam board is helpful as well in shaping and protecting a woman's belly after pregnancy or surgery.
Although we cannot see the changes instantly, studies have proven that waist trainers can effectively train our waist to be in our ideal shape. 
Good for Your Posture
Another good reason for wearing waist trainers is that they can help us to have good posture. They can benefit the people who have no time for exercise and those who are used to sitting all the time.
You can further cinch your waist and improve your posture with Sculptshe's Tummy Wrap Waist Trainer. It's a reinforcement to ensure that your midsection is tightly wrapped.
You can use it as is, or you can wear it under your waist trainer or shapewear to emphasize your waist-slimming goals.
The wrap provides high-quality velcros and loop fasteners to provide lower back support and comfortable waist wrap.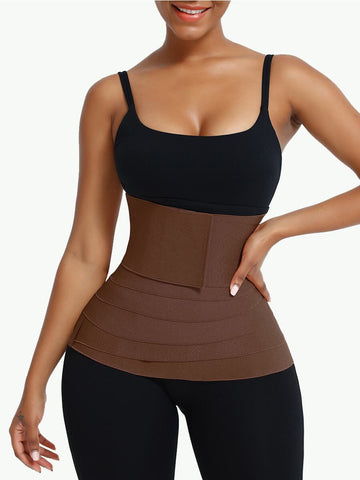 One of the best posture corrector waist trainers is Sculptshe's Neoprene Sweat Embossed Waist Trainer. It has ten steel bones and a 3-layer elastic belt to tuck in your waist for a secured waist-slimming wrap tightly.
Its Neoprene fabric helps ensure that you're comfortable even if you wear it for up to 8 hours a day.
Suitable for Your Ideal Weight
Wearing waist trainers can have a significant impact on our weight loss. However, this is not the primary goal of wearing one. Yes, we can lose weight while using it because it allows us to sweat more. This means burning the calorie inside our body and turning into sweats. Nevertheless, regular exercise and a balanced diet are still the best way to achieve our ideal weight.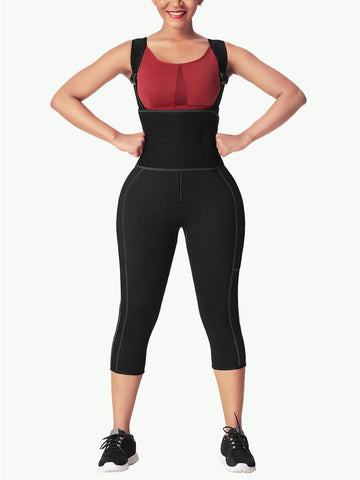 Good for your appetite
Wearing waist trainers can indeed lessen your appetite for food. When you wear these trainers, you are more likely to feel as if you are already full. This does not mean you will not eat healthy foods, though. With a proper attitude and perspective toward health, we can still take in nutrients by eating even small amounts of nutritious food.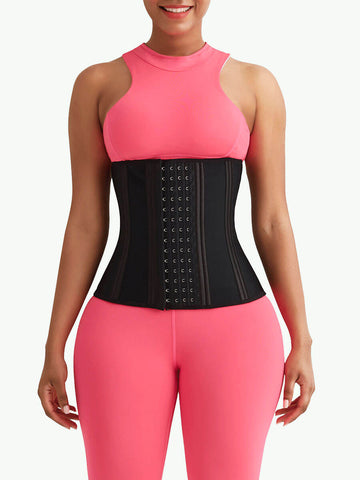 Good for Your Attire
One of the good reasons these trainers are topping the market is that they are an excellent complement to whatever we wear. They can highlight our figure or shape that is perfect for a sexy dress. As we have a slimmer waist, we can perfectly fit in any jeans we want to wear.
These Waist Trainers are the Best-Selling Products with Amazing reviews at Sculptshe:
1.) Neoprene Double Belt Waist Trainer
The Neoprene Double Belt waist trainer vest is no doubt one of the best products at Sculptshe with its all-in-one lightweight design that can shape your tummy slimmer, lift your bust, and give your upper torso a nice and curvy form.
You can most definitely wear this during workouts, while doing household chores around the house, and even while working at home. There are many uses to it, considering its sleek and modern design.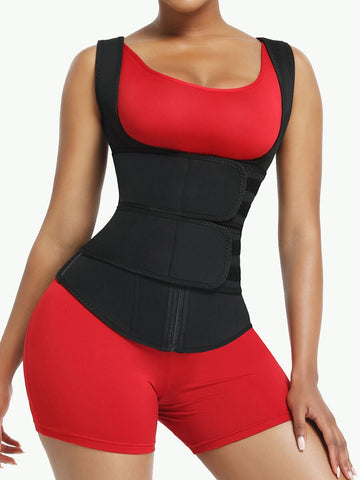 2.) 3 Row Hooks Waist Trimmer
Unlike regular waist trainers with a plain design, the Three-Rows Hooks Waist Trimmer has a mature and feminine design with the V-Stripes animal prints.
The V animal print style gives the illusion of a slimmer waist, especially on the thinner part of your tummy. The hooks' design makes it easier to close the waist trainer and distribute the excess fats to your bust and butt.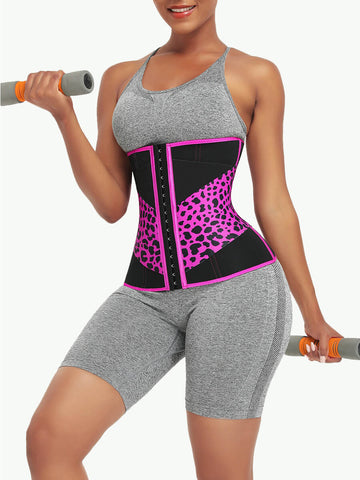 3.) Triple Belt Waist Trainer with Hooks
Upgrade your regular waist trainer with triple belts that will give the definition your waist truly needs. Like in the photo, you can wear your yoga suits or cute gym outfits with them for a defined hourglass shape.
4.) Neoprene Sauna Suit Tank Top Vest
Plus-size women need a lot of body support, especially if they have big busts. One of the most comfortable and practical waist trainers you can get is the neoprene tank top vest which provides the necessary upper body support. It has all these features to ensure proper body-shaping:
Breathable mesh
Removable cups
Wide shoulder straps
Adjustable compression level
Proper closures to avoid fats popping out unnecessarily.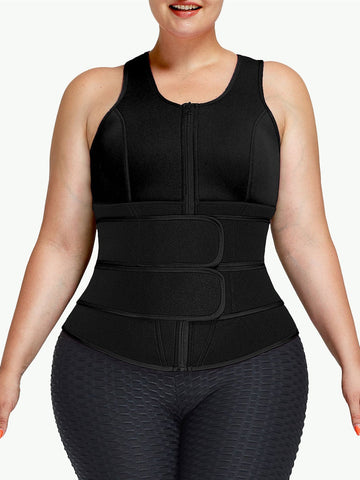 You can wear it along or on top of a thin t-shirt while working out. Doing rigorous exercises is easier with this one because of its bust and midsection support.
5.) Neoprene Waist Shaper
In most waist trainers Sculptshe has, they have neoprene fabric which has a soft, durable, thick, and rubbery feel that can be ideal if you want to invest in a high-quality waist trainer.
You can get these benefits with a neoprene waist shaper:
Water-resistant
Long-lasting waist trainer that can withstand different temperatures
Well-sewn seams
The external belt adds compression to your waist trainer, which is excellent for ensuring a nice fit.
No wonder why waist trainers top the market. They are not only for vanity but also for our posture and health. While there are many good reasons why many people use these waist trainers, it is best to keep in mind to have a balanced outlook and prioritize our health.