Why People Love Shapewear
Why People Love Shapewear
There are lots of conversations and articles online that talk about how someone can lose bodyweight effectively. It is a hot topic because having a healthier and sexier body figure is what most people aim to have. However, though some of the recommendations are base on their experiences, we can't still be sure if it works or not. Not to mention that each individual differs in body sizes and how their bodies cope with changes.
One thing is for sure: how a body shaper helps each person have an hourglass body figure no matter how different our body works from others. A body shaper helps anyone who seeks a solution to get the results they want.
As there are many ways to get slimmer, shapewear is amongst the best method to do so! Here are some of the reasons why people never stop getting best shapewear for their own!
IT GIVES YOU A PROPORTIONED BUTT SHAPE
You can easily fall in love with a body shaper because it will stay true to its promise, "to make your body more appealing." One remarkable trait that a body shaper has is its ability to make your bust more alluring. The open-bust design will make it into reality because it can support and push your bust forward. Also, you can choose your bra, and you can wear a bra that can make your boobs bigger.
ITS INNOVATION IS LIMITLESS
Many people are amazed at the varieties of shapewear in the market right now. You'll see different kinds of designs and styles, like these high-waisted zipper butt lifting shorts. It has a lace hem to keep your shaper shorts in place with a high-waist design that cinch and covers your fats at your tummy.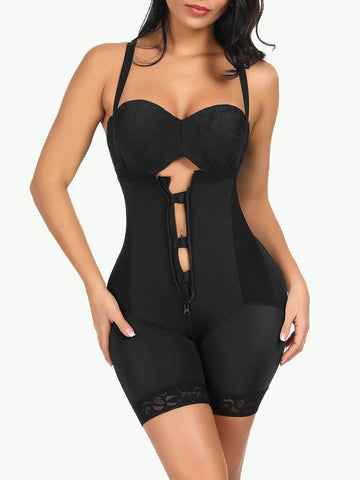 IT SHAPES YOUR TUMMY WITH ITS CINCHING PROWESS
You will never want to remove your shapewear once you see how amazing it creates an hourglass waist figure. Your body will never be the same, as the unwanted love handles can easily be covered and squeeze with the help of this ultra firm control shapewear. It has a hook and eye design that completely grips the shapewear at your core to shape it successfully.
IT'S INVISIBLE IN A DRESS
The detachable straps seamless smoothing shaper has lots of good features that you can take advantage of. Because it is seamless, you'll never get worried about any shapewear lines showing over your dress. The straps can be removed or adjusted, depending on your dress style, preference and comfort.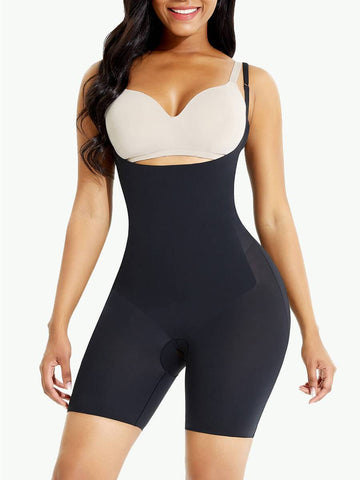 IT COVERS ALL YOUR INSECURE AREAS
It isn't hard to become an absolute fanatic of body shapers, knowing that they can give more than what you're looking for in them. Aside from the common cinching effect on your waist, some shapers can also shape your bust, buttocks, and hips. Get this underbust tummy control body shaper that can shape your body from bust to hips!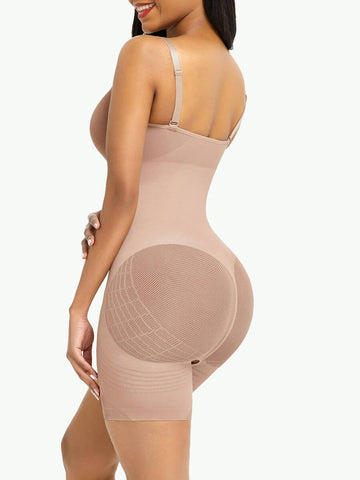 IT'S COMFORTABLE EVEN IN A LONG PERIOD OF USE
Experience a smooth silhouette with your favorite dress with this seamless body sculpt shapewear. It features an open-crotch that makes you effortlessly go to the bathroom. In addition, the adjustable straps will let you avoid any strains on your shoulder from a more extended period of use because you can adjust them freely at any given moment. The fabric is so soft, smooth, and skin-friendly that you will never wish to take it off.
IT'S A LINGERIE
It will never be hard for you to remain faithful with our high-rise sculpting briefs because of the comfort it gives. It will shape your waist from all sides while leaving you a comfortable and breathable feeling. It also has a crotch buckle design for convenient bathroom breaks with an anti-slip strip that keeps it at the place. If you want, you may also use it as a substitute for your underwear.
These reasons are enough for people to love and adore a body shaper continuously! You can't deny how influential a body shaper can be for someone who tastes its effectivity. So, what are you waiting for now? Get yours and see the difference in how your body shape looks before and after.