Where to Buy Bodyshaper--Here Sculptshe
Where to Buy Bodyshaper--Here Sculptshe
Nowadays more and more women are choosing to wear body shapers under their clothing. Why? Because they want to have a beautiful hourglass figure without have to spend so much time working out or on a diet. It's always good to work out and have a healthier lifestyle but definitively for short term results, like an event, shapewear is the best option.
Don't feel bad if you want to wear one, if you don't know it by now, even the celebrities with the best bodies use them. Either for their award ceremonies or any other events they might have. And honestly, in a time where we see a curated, photoshopped reality from most famous people on Instagram, wearing a shapewear to achieve a nice-looking body, isn't really a bad thing.
Where to buy them then?
Well, there's plenty of places where you can get your shapewear bodysuits. My best advice, when you're looking for something and you think you might have found the right place to get it is to read the reviews they have. If they have plenty of good reviews, then be sure, you will most likely not have any problems ordering your favorite body shaper from them.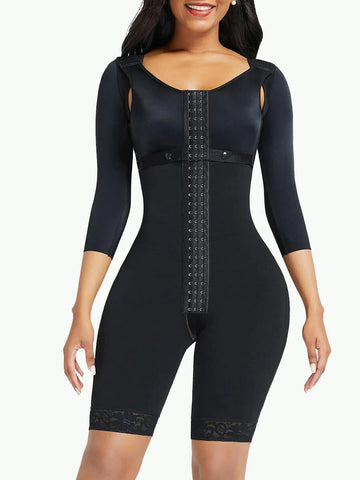 https://www.sculptshe.com/products/sculptshe-3-in-1-postsurgical-body-shaper-with-removable-bra
There's a place where you can buy the perfect body shaper for you and your specific goals and needs. And that place is Sculptshe. They stive to provide you with the best and most exceptional double belt waist trainer and shapewear in general, so you can live a stress-free life, while you are moving and styling yourself in an also carefree way.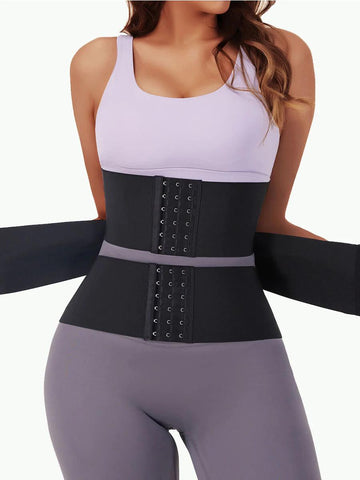 https://www.sculptshe.com/products/sculptshe-core-trainer-everyday-breathable-waist-trainer
Their garments have adjustable straps, so you can rearrange your shapewear so you find the comfort you're looking for. They use top grade materials, that are breathable, very elastic, skin friendly and non-irritable too. This includes durable closures, likes hooks, zippers and Velcro, which prevents any kind of clothing mishaps. And if you compare them with other brands, not only they are high quality but they are also very affordable. And of course, they do work, because they'll help cinch your waist, smoothen your body and tuck in your lovely belly rolls too. All of this while dressing up on a very stylish way and achieving your so desired hourglass figure.
And don't worry if you're not on the S-M-L size range. The best thing is that they have an inclusive size range and you will be able to find a plus size waist trainer, if that's what you're looking for. They'll help you achieve your goal of an hourglass figure, with a beautiful looking waist in the long term if you use them not only daily but also when you're working out.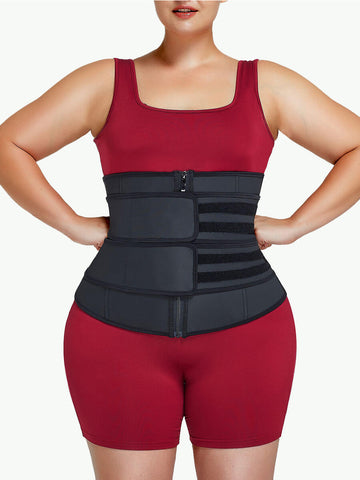 https://www.sculptshe.com/products/sculptshe-plus-size-7-steel-bones-firm-compression-waist-trainer
As you can see, at Sculpthse you'll be able to find something for your specific needs and goals, whether is size wise or goal wise. Meaning a shapewear to wear under your favorite dress for that important event or a waist trainer to get a better looking and cinched waist. And of all that at very affordable prices compared to other brands.