What Are The Advantages Of Choosing Sculptshe On Black Friday?
What Are The Advantages Of Choosing Sculptshe On Black Friday?
Black Friday is a better time to purchase newer, high-ticket things. It's also the greatest day to go shopping. However, you may do so online as well. This Black Friday is a more favourable day to shop for body shaper products on Sculptshe. Additionally, you'll find significantly greater discounts online.
We understand how frightening it can be to purchase best shapewear for women online, which is why we reduce all risks. All of our sale items are eligible for free exchanges and hassle-free returns, which means you may try on any style without hesitation.
Sculptshe always offers Black Friday customers a flow of irresistible deals. Avoid missing out on any holiday season discounts. Black Friday is the best time to shop for the best deals on high-quality shapewear. Here are some best shapewear products of Sculptshe.
Sculptshe Tummy Wrap Waist Trainer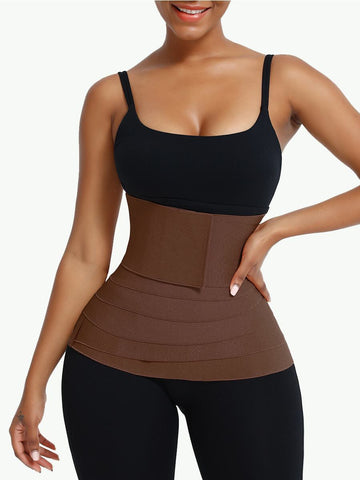 This is the ultimate body shaper that helps burn fat and calories whether you're working out or just sitting at home or work. Six high-quality velcros & loop straps allow you to customize the fit. It boosts metabolism, flattens the belly, and defines your shape.
The Sculptshe waist trainer vest fits anyone. Its great elasticity and sturdy fabric will make you feel good. Shaper lowers and grabs the waist for an amazing body shape. This trainer suit will improve your posture, support your lower back, and keep your tummy tucked in.
Sculptshe Full Body Suit Surgery Compression Garment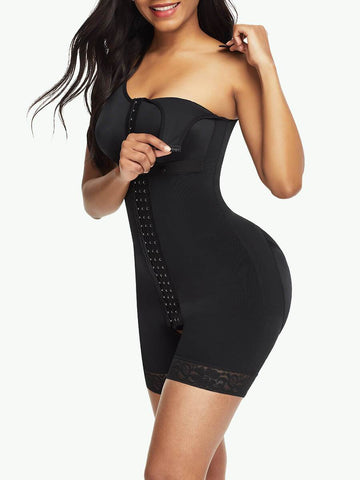 You need to support the entire body to boost your confidence. It provides the essential control and modification for your body to recover quickly and effectively to achieve the proper shape. Its open crotch design allows for simple access to the bathroom. It features wide straps for added support, as well as hooks that adjust for fit and comfort.
The waist, hips, thighs, and entire abdomen will be slimmed and supported by this body shaper: contour, triangle cups with a double-layered are made for maximum support. You should wear this shaper after surgery to help your body recover quickly. Three front hook lines enhance the setup and simplify it to put on and take off while wearing. Its high-elastic fabric at the chest, combined with the lamination design, makes it ideal for various chest sizes.
Sculptshe Detachable Straps Full Body Shaper Zipper Abdominal Control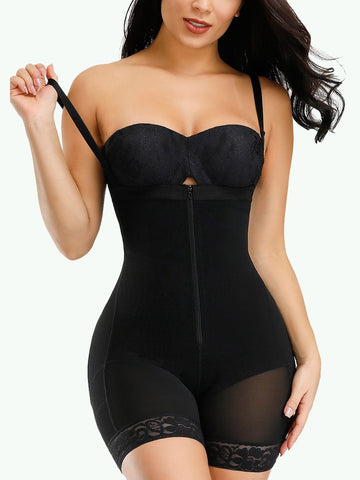 This ultra-high compression shaping bodysuit is great for practically any outfit. Its ultra-slim fabric smoothes your tummy, eliminates love handles, and raises your butt instead of mashing it. Its butt lifter design is so good for all sizes of women. Its zip crotch design makes it easy to use a toilet. The anti-rolling silicone strap ensures a secure fit. This shapewear is so comfortable and light that you won't want to take it off. It will smooth and shape your body perfectly. This shapewear tuck in your tummy slims your thighs, and lifts your butt.
Sculptshe Side Zipper Lace Hem Body Shaper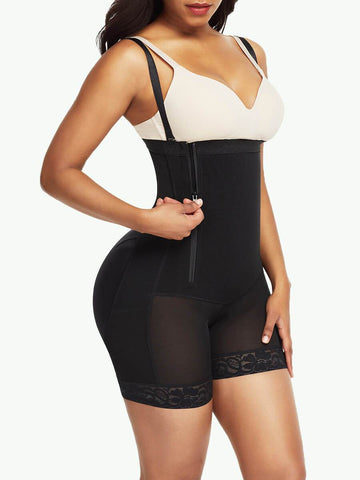 This body shaper is ideal for everyday use and new moms. It has a side zipper, inner hooks for easy adjustment, and removable straps. A great body shaper to round your behind, thin your waist and thighs. You will love its natural Butt Lift design with detachable and Adjustable Straps. The side zipper is designed to be invisible under all clothes. The zip crotch design makes bathroom use simple. Its low back shape allows you to wear it under backless dresses.
Sculptshe Lycra Curve Smoothing Bodysuit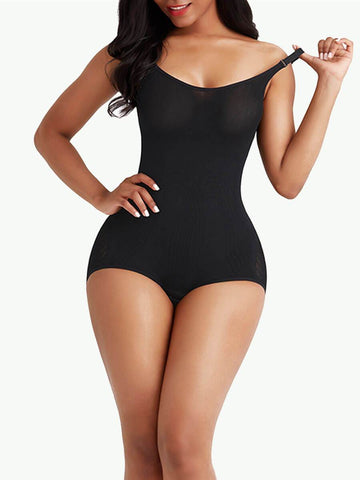 This Lycra Curve Smoothing Bodysuit is essential for enhancing your curves in all the right body areas. The stretchy waistband compresses fat and applies moderate pressure to the waist and abdomen area to shape them. It keeps you secure because the non-slip shoulder straps prevent the body from rolling up and squeezing you as you move. This Lycra fabric is skin-friendly, soft, breathable, and moisture-wicking, with no distortion after stretch. Mesh knitting on the chest and hips prevents flattening and maintains a natural curve, which helps ventilation.
Conclusion
Our Sculptshe body shapewear is meant to flatten tummy with tight control, hold your belly in, make your abdomen smooth and slim, give you an amazing figure. It offers the control and modification necessary for your body to recover swiftly and effectively to obtain the ideal body shape. The good news is black friday shapewear is completely worth all the time. Almost everything you can think of goes on sale somehow, with the best savings being 50% or higher. Even Sculptshe always participate in Black Friday sales and discounts. You will watch discount sales on so many shapewear products of Sculptshe. All bodysuit shapewear of Sculptshe is made for women to feel comfortable and to move confidently. So don't miss the chance to buy from Sculptshe to get high-quality shapewear at a reasonable price.