Waist Trainers for Curvy Women 2022 in Spring
Waist Trainers for Curvy Women 2022 in Spring
Do you wish to flaunt a curvier form and showcase your body? Or are you planning to get that perfect Instagram pose for your Instagram wall? If that's the case, you might want to consider using a waist trainer.
Waist trainers are clothing that compress your waist and abdomen to give your body a more hourglass appearance. There are many different types of waist trainers on the market, and deciding which one is right for you might be challenging.
When buying a waist trainer, it's crucial to get the right size. Use the waist trainer examples below to guarantee you obtain the greatest results.
This Double Belt 7 Steel bones Firm Compression Waist Trainer has adequate strength to keep your stomach in place. It includes a removable waistline with a sticker and four inside buckles, and it's a great fit for those with short and regular torsos making it the best waist shapewear for women.
The design of the multiple waistbands can increase the amount of control while also making it easier to alter;
This double belt waist trainer also features seven steel bones that help to reinforce the form effect and rapidly shape your body into an hourglass shape.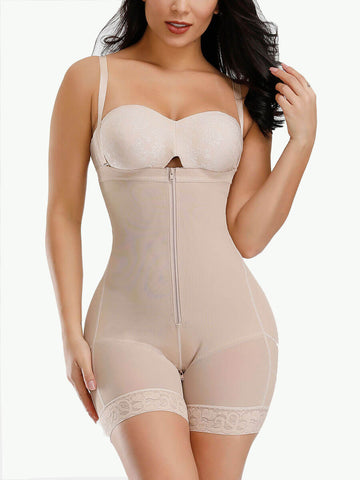 This ultra-high compression hip-hugging shaping bodysuit gives you complete control and is suitable for practically any outfit. Its ultra-slim fabric smooths off your belly, eliminates your love handles, and elevates your butt instead of eviscerating it down.
It is undetectable beneath clothing and features a Buttlifter design with a zipper crotch for easy restroom access.
This plus size waist trainer feels like a second skin and is as light as tights, so you won't want to take them off. It helps control your belly, shrink your thighs, and raise your butt for immediate wardrobe confidence by smoothing and shaping in all the right areas.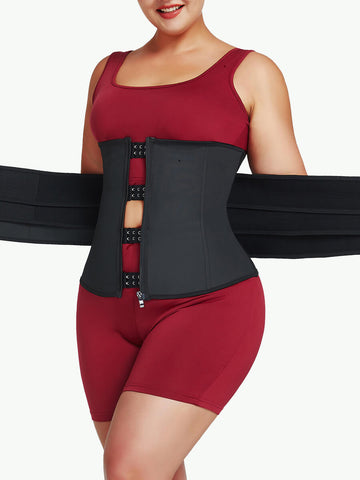 Multiple waist compression is provided by the Zipper Hook Latex Waist Trainer, which features a hook and eye inside, a zipper closing, and a waistline.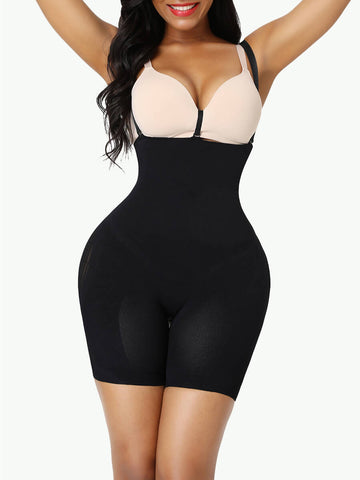 From form-fitting blouses and skirts to slim-cut jeans, it goes with everything. It's ideal for displaying your hourglass body beneath a provocative outfit. This shapewear is a must-have for achieving the perfect contours.
The high waist seamless body shaper features a seamless design that blends in with your garments while controlling and smoothing your stomach and thighs.
It also includes an open gusset so you may simply use the toilet. It's soft and gentle on the skin, as well as comfy and breathable. It's also very elastic and formed, with a seamless fit. It shapes the buttocks lines to display your seductive curve and improves the form of the buttocks.
Conclusion
Waist trainers have a few drawbacks, yet they're really efficient at achieving an emphasised figure. If you're in the market for a waist trainer, make sure you choose one that fits your body shape and demands. For longevity, comfort, and the finest fit, look for a waist trainer constructed of high-quality materials. Look for a waist trainer that has a solid fastening method and fits snugly against your body.
Sculptshe offers you best shapewears for women that can get you that perfect Instagram pose you're looking for.
It's always nice to feel confident in front of other people, whether you're going on a date or simply meeting up with pals. If you're self-conscious about certain parts of your body, the best shapewear for women can help modify your physique both temporarily and permanently.