Top 5 Best Sculptshe Waist Trainer for Women
Top 5 Best Sculptshe Waist Trainer for Women
The waist trainer is super famous in the entire world. Celebrities like Kim Kardashian and Jennifer Lopez use it and they are known for their fabulous bodies. This body shaper is a must have for any woman who wishes to have an hourglass silhouette!
 But which are the best choices when it comes to waist trainers? Here are the top 5 waist cinchers which will give you the best results!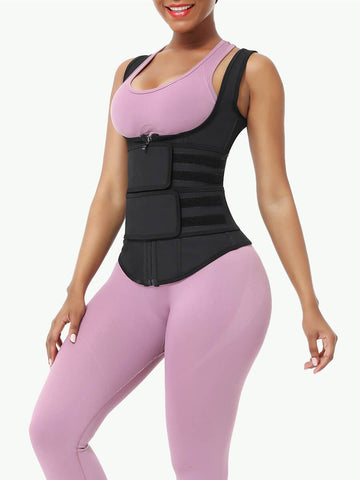 The latex waist trainer vest
If you want to lose weight and haven't used a waist cincher before it's best to choose a latex waist trainer vest. Why? Because this type of body shaper will keep your body into a correct position all the time. You won't have to worry that it might slip or that you will feel uncomfortable, because it has a design friendly with every body type and the latex is a soft and breathable fabric.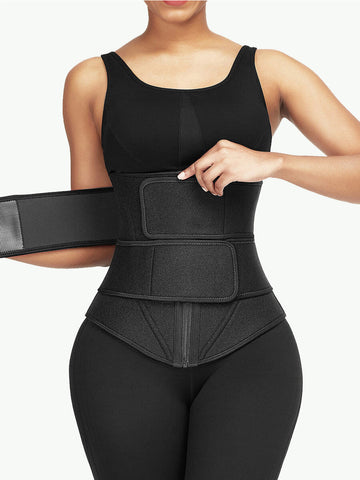 Sculptshe Adjustable Double Belt Sweat Waist Trainer
The double belt adjustable waist trainer
Nothing compares to this Sculptshe waist trainer that has a modern designed. It's very fancy, it looks expensive and it will help you lose weight super fast. When you will wear this waist cincher you will sweat a lot and the fat will disappear almost instantly. Plus, it will go very well with your fitness suits and you will look very fashionable at the gym while wearing it!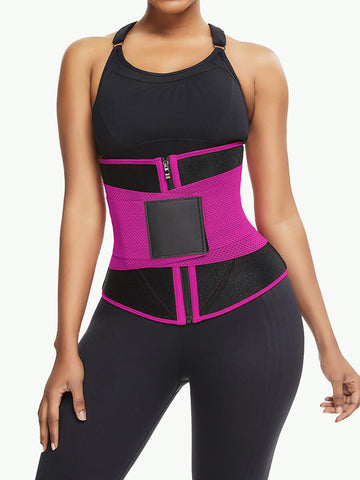 Sculptshe Neoprene Sweat Embossed Waist Trainer
The waist trainer with red details
Red is such a powerful colour that gives strength to anyone who wears it. This is why this waist trainer will empower you whenever you will be wearing it and it will make you more determined in your journey of loosing weight. The results will be visible after a few days and this will make you confident that you will finally have a tiny waist line and all due to this amazing waist cincher from Sculptshe.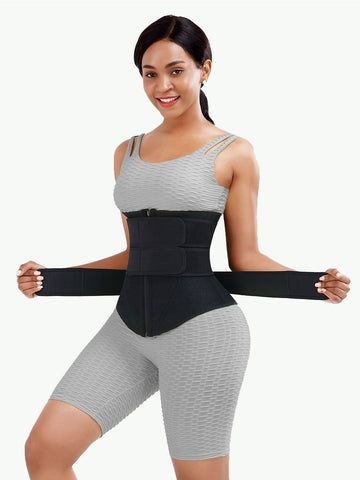 Sculptshe Three Belt High Compression Sweat Waist Trainer
The waist trainer with three belts
For those of you who want strong compression and wonder which is the best shapewear for tummy and waist, you have to know that this waist trainer with three adjustable belts is the one. You will manage to adjust the level of compression for all you upper body and this way you won't miss an inch of fat. Everything will be gone after using this waist cincher. Wear it at the gym and do many crunches and you will see how perfectly contoured your waist will become.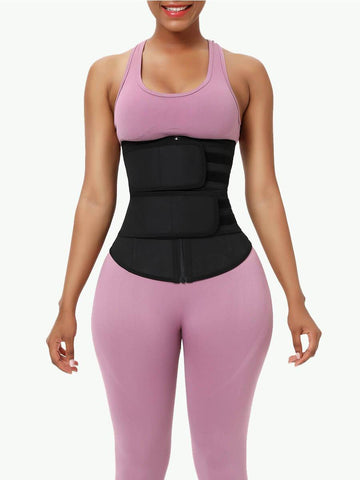 Sculptshe Latex Double Belts Sport Corset Waist Trainer
The classic pink waist trainer
If you are into feminine colours and classic items, this waist trainer is perfect for you. It has a very girly colour and a classic design with a zipper and two adjustable bands. Wear it with white or black clothes or fitness suits and you will look super stylish while loosing weight.