The 5 Best Workout Leggings for Women, Tested by Experts
The 5 Best Workout Leggings for Women, Tested by Experts
The sports range accompanies all-round training. Our goal is to design distinctive and technical products that accompany you even in the most difficult environments.
These reversible leggings boast two different styles. One side has a gray print, while the other side is black. It allows you to have different options depending on what you are feeling at the moment. Fit and comfort are key factors we focused on when we developed these leggings: with the high waist that offers support, you should have a little extra reinforcement, perfect for high intensity sessions.
Our team has designed these technical, breathable, reversible and super soft leggings to make them your best yoga companion too!
And to make your workout even more effective, the best body shaper is waiting for you: choose your favorite model from the many available and start reaching your goals faster!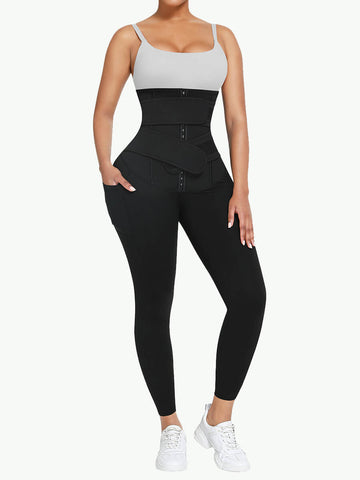 Elegant and seductive faux leather leggings are made of a pleasant and high-quality fabric that offers complete comfort. The leggings have a high and elastic waist. They look great with your favorite shirt or blouse.
Made of eco leather, internally warm fleece fabric, ideal to wear even in the middle of winter without feeling the sensation of cold.
High waist model, with wide band on the belly.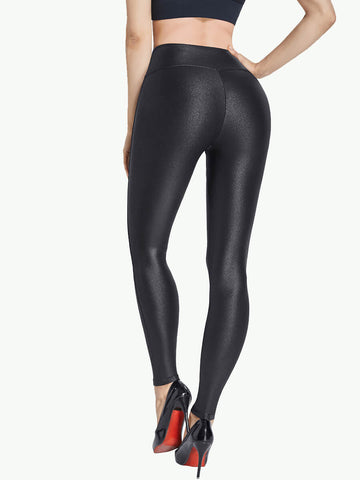 These leggings are ideal to wear for sports, giving a slim look! With stretch fabric, they are also equipped with a waist trainer, so they are perfect to show off during your workouts to decrease and tone your abdomen.
They do not form lint, do not discolour, are elastic and squat-proof, you will have no limitations, and you will also feel them on you like a second skin. You can use them for fitness or running.
This sexy high waisted push up leggings lift your buttocks naturally and make them look more beautiful!
Sports leggings are perfect for all occasions, for yoga, pilates, zumba, ballet, for a spinning or bar class, sports, gym, workout, daily exercises (climbing, running, jogging, cycling, hiking, boxing), fitness, for any type of training or for daily use.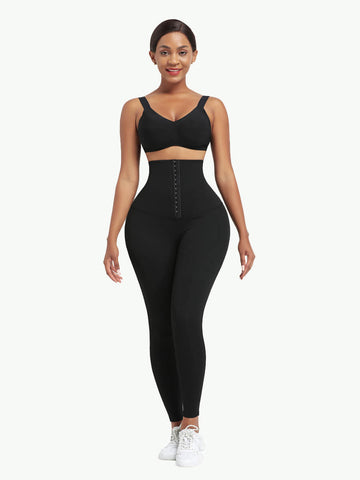 These women's high-waisted sports trousers trap body heat inside, and increase the internal temperature. Sweating will help you lose extra pounds in your training session. You can even run while wearing these leggings, effectively burning excess fat and eliminating impurities or toxins from your body!
They immediately redefine the figure with their firming effect on the belly and thighs, and reshape the buttocks. You can use the leggings every day, use them at home or to go to work. This push up leggings will do all the work and you will be able to see how little by little it helps you to lose inches and tighten your skin!
The sauna effect is not only available on leggings, but also on other types of products. Take a look on the Sculptshe website, you will find the best shapewear for working out!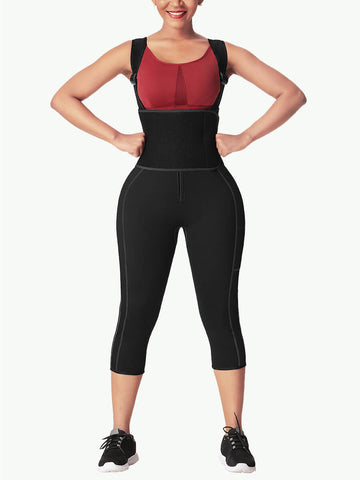 Full length, high waisted with advanced knitting design provides support and healing to the torso, lower back, knees and legs.
Our leggings made from a cotton blend fabric with a touch of spandex for easy and comfortable use. Cut into a high waisted silhouette with a slim fit and finished with a wide elastic waist trainer vest, the wide waistband belly control contours your curves and streamlines your shape.
You will love our leggings once worn and you will experience a perfect combination of softness and elasticity. They are made from soft, non-filterable fabric to keep you away from awkward moments and give you freedom of movement no matter what you're doing. These super soft leggings will gently caress your lower half like a second skin, designed to be flattering and supportive for all sizes.