Slim Shapewear for Women 2022 for Every Styling Need
Slim Shapewear for Women 2022 for Every Styling Need
It's always a good idea to start the year off well, and this slim shapewear could be one of the nicest things you can buy in 2022. These shapewears might be the nicest thing that has happened to you in the new year, enhancing your body as you wear your favourite outfits. But how can you choose the best option? How do you know if this style of shapewear is right for you? Don't worry, we're here to assist you. Here is a list of shapewears that will give you a general notion of which one you should choose.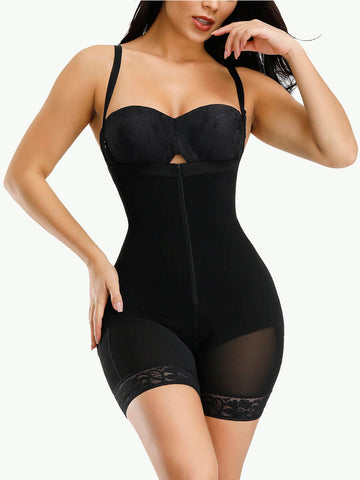 This shapewear will keep your look current. Thanks to an accentuating butt lifter design without additional padding accessories and a zipper for quick toilet breaks, this shapewear will feel lighter than before. It will blend in flawlessly with your skin and go undetected beneath your clothing. The silicon strips on either side keep the shapewear in place while slimming your tummy and moulding your abs. You stay in the desired shape thanks to the smooth fabric and precise bends where they're needed. You may now dress whichever you want without worrying about being criticised.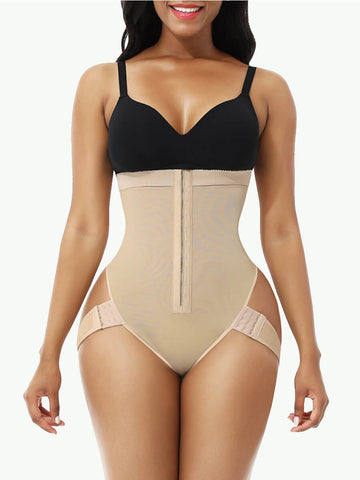 This amazing lotion contours your stomach while simultaneously firming your buttocks. This serves two purposes with its soft feel and smooth shape. This is fantastic to wear under a dress or a pair of thin jeans since it creates the appropriate curves in the right places. The butt lifter straps fill up the butt, while the elasticity tightens the belly. The straps can be adjusted to create three various amounts of booty lift, and you may choose the one that is most comfortable for you.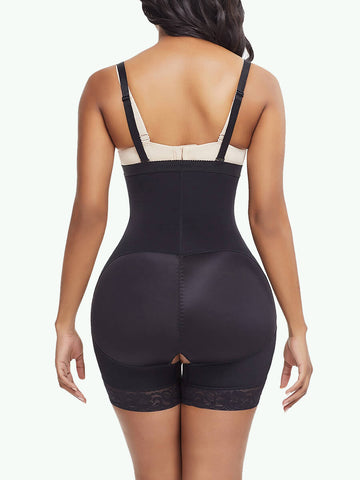 This shapewear is as smooth as your second skin, and it disappears completely beneath your clothes. The butt and breast lifting of this costume is remarkable, and it will make you feel as relaxed as you can imagine. There is also the advantage of having convenient access to the restroom. This shapewear has a great curving effect and is supplied with silicone strips to keep it from rolling down. The shapewear will provide you with all you require, so act quickly before supplies run out!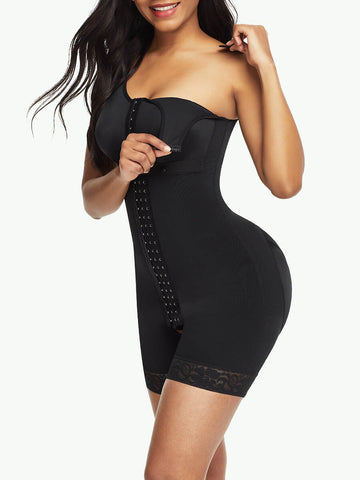 What could be better than shapewear that slims your entire body? The finest sort you could obtain is proper control and adjustment for your complete body in a way that also keeps you at peace throughout the day! The broad straps let you to modify the shapewear to your preference. The front hooks also make taking them off and putting them on a breeze. Its extremely elastic fabric slims your thighs, hips, and waist while yet offering enough support.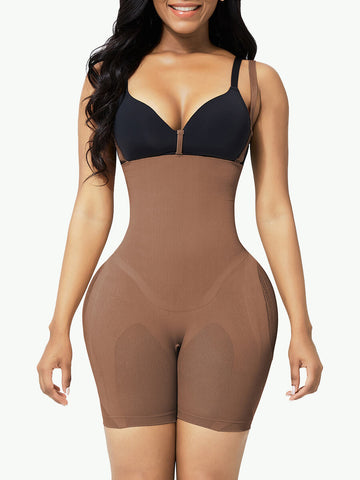 In your favourite dress, this is the ideal shapewear to show off your curves. The product is completely undetectable and adds no layers to your appearance. The open gusset design allows for simple restroom breaks. To get a lovely hourglass appearance, the tummy and thighs are slimmed. The cloth is breathable, elastic, and the buttocks are sufficiently reinforced to provide a good fit. So don't wait any longer and get your hands on this incredible shapewear before it sells out. Pair it with your favourite slim-fitting jeans or a dress to show off your contours.
Now that finding shapewear has become a piece of cake, you may wear your favourite ensembles and showcase your curves exactly how you want them. Even if it's chilly outside, you won't have to worry about layering too many items to create that great look. These shapewears will complement your skin tone flawlessly and make you feel as beautiful as ever. So don't spend any more time and go to the website right now to get your favourite shapewears!