Shapewear List That Can Do The Job
Shapewear List That Can Do The Job
Every woman's dream is to have a sexier body figure that they can be proud of no matter where they go—wearing all the dresses they want without limitations and expressing themselves the way they want to be seen. But not all dreams are easy to accomplish; you need time, effort, dedication, and hard work, especially if your goal is to have a self redeeming body figure! 
You also must hurdle the roadblocks that come your way to keep and maintain that alluring figure. But what if you have unwanted fats in your body? Where do you lean on in these times of trouble?
We have a concrete solution for that! It is with a use of a body shaper. So if you want to have a clear and smooth silhouette with your fitting dress, hourglass body shape, and hide your unwanted bulges, wear shapewear that does all those things. It is now the time to pack things up and reorganize your wardrobe set with shapewear that you can turn to!
SHAPEWEAR THAT GOES BEYOND WHAT YOU ASK FOR!
It is a body shaper that you badly need if you've gone through a major or series of surgeries at your tummy. This full-body compression garment can slim your waist, abdomen, hips, and legs while giving enough push upward to your breast with its padded bra. In addition, the freedom to adjust the compression on your core will keep your muscles at bay for faster recovery of any form of injury. Finally, with the soft lace at your legs, this shapewear will never fall off and stays at its place.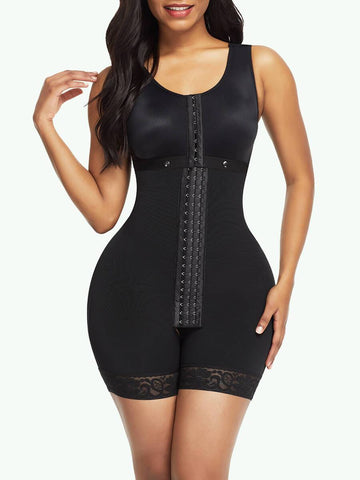 Butt Lifter Tummy Control Shapewear
A masterfully made shapewear that constricts your waistline for a curvier look, so having an hourglass body shape with your favorite dress is achievable. In addition, it flattens your tummy and enhances the shape of your butt with the help of its straps. Finally, it gives you the luxury to stay sexy under your jeans and shirts.

SHAPEWEAR GIVES YOU FREEDOM!
Having a good feeling about yourself gives a strong sense of freedom! The ability to express yourself the way you want to is a gift that every shapewear can provide. So never hesitate, never think twice and doubt your gut feeling in owning new sets of shapewear. It is now the time to redo your shapewear list right at this moment!
Side Zipper Lace Hem Body Shaper
This side zipper shapewear is something that you should never miss out on at all costs. Its ability to shape your body curves into an unmistakable silhouette speaks to how excellent an undergarment this is. In addition, it can instantly reduce inches on your waistline with its cinching power as you can quickly wear this shapewear with its side zipper-lock!

HELPS IN POSTPARTUM DEPRESSION!
It is unthinkable how joyous it feels for a woman who suddenly turns into a mother as she hears her baby's first cry. The unwavering love and care for our baby erase all the hardships and struggles we've been through in long months and labor. But despite that, it is saddening to see mothers that fall into postpartum depression. They feel little with themselves as their bodies crumble into pieces.
It shouldn't be this way, some may say, as they look into their body figure in the mirror. Some are probably in denial, while others cope with the reality eventually. But don't you know that shapewear is capable of bringing back your old sexy body shape?
Postpartum Recovery Tummy Shapewear
After giving birth, this full-body shapewear is what every mother needs. It slims your waistline, shapes your butt, contours your legs and hips while helping your muscles recuperate after the long struggle of labor. It has a three eye and hooks closure that work to achieve a great fit, with rubber bone on both sides preventing curls. In addition, it has an open crotch design which helps you take your bathroom breaks comfortably.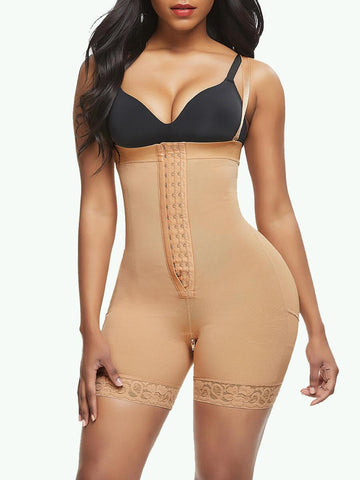 You need to know what your body needs to see the kind of shapewear that is the right fit. So, listing up new sets of shapewear that you're looking to have is good preparation for having a good body figure