Shapewear Bodysuits Give Everyone Comfortable Body Sculpting Experience
Shapewear bodysuits give everyone comfortable body sculpting experience
It often happens that we find ourselves in situations where a dress does not adhere perfectly to our shapes and is very stressful when we cannot wear it for the long-awaited business dinner. But there is a solution to this, thanks to shapewear bodysuits. The latter is used a lot today because it can satisfy anyone regardless of body size and size. The containment sheath envelops the hips, thighs and even the belly and is perfect when wearing an excessively tight dress or when you don't want to show the sign of underwear under shorts. With the sculptshe modeling underwear, comfort is assured as there are many models suitable for the most varied needs.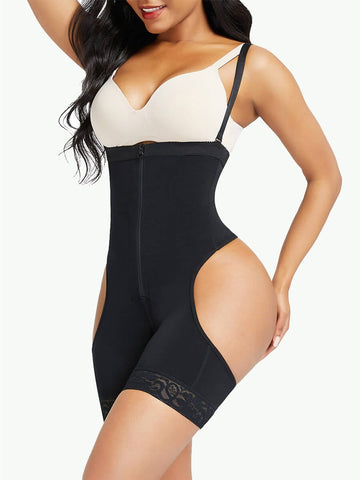 First of all it has a slimming effect because, having a stretch fabric, it gives a slenderer shape to the body. Being a containment underwear, it is used to "contain" the belly, raise the buttocks and often and willingly also keep the back straight. But this is not its only purpose since, as we have already said, it can be very useful when we want to cover the mark of the seams of our underwear or when we want to wear a dress made of an excessively transparent and thin fabric. There is no problem in wearing it even for a pure aesthetic reason since this also makes the body appear more toned and in shape highlighting every strength of the body, but above all it does not limit the movements. The innovation lies precisely in this since the shaping underwear adapts to your body in any situation without ever hindering your movements.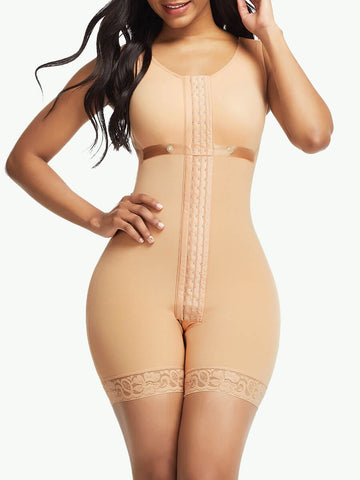 Sculptshe Full Body Suit Surgery Compression Garment
This model is ideal under a tight-fitting shorts or skirt as it covers any seams of the underwear and makes the buttocks look more toned. In fact, it particularly lifts the buttocks and hips and not being too high at the waist it is possible to use it with a short top or something more low-cut. It is possible to have total control of the hips, as it will make them appear less wide, and of the belly. Very useful for women also to feel better about themselves and feel, why not, more sensual if combined with the right outfit.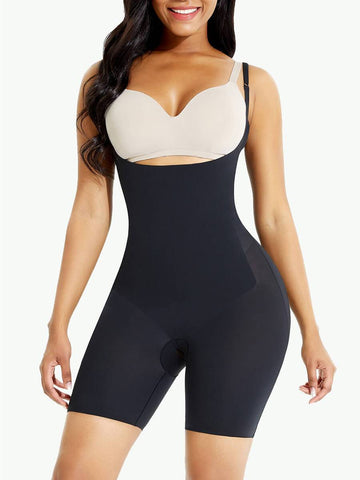 Sculptshe Underbust Tummy Control Body Shaper
This model is excellent for those who, in addition to the hips and stomach, also want to have control over the belly. It starts from a little lower than the bust and is perfect to wear under excessively tight dresses as it slims the silhouette. However, we must pay attention to the size, since if you do not choose the right one it does not give a snug effect and could be useless. The fact that it can somehow hide the belly helps a person a lot, even psychologically, to look at yourself with more pleasure in the mirror. Remember: you don't have to do it for others, but to like yourself!
This model turns out to be ideal for all women who are unfortunately not satisfied with their legs. This modeling underwear allows you to use ultra-skinny jeans without worrying about your legs because they will never be less toned. It is also useful for firming your buttocks and making them look more toned.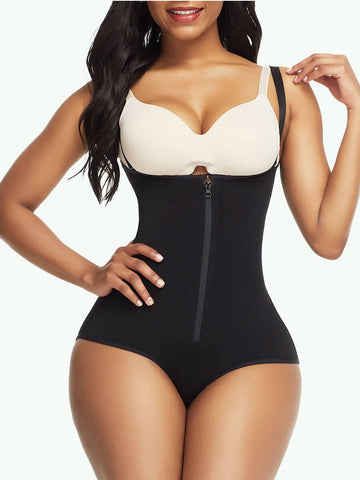 Sculptshe Adjustable Straps Underbust Bodysuit Shapewear
Perfect underwear if you want to hide a few extra pounds. The sculptshe model is perfect under dresses because it is almost invisible since it has a differentiated elasticity tulle leg, which is much thinner than the normal containment sheath which is usually thicker.
Model most used by women because it manages to give the right shapes to the breasts, belly and waist points, but focuses on the breast, highlighting its beauty. Mainly used to be more sensual and elegant, the sculptshe bodysuit models are decorated on the breast with a see-through fabric and equipped with high support; in addition, there are extra comfort shoulder straps and extra doubled legs.
With sculptshe modeling underwear there is always the right solution for every body! Choose your best waist trainer for plus size from us!