Secrets About Ideal Body Size and Shape Revealed: How to Create a Perfect Body Proportion?
Secrets About Ideal Body Size and Shape Revealed: How to Create a Perfect Body Proportion?
Magazines, televisions, and the internet have a big influence on the idea of the perfect body proportion. Although there is no such thing as perfection in this world, we have this body proportions that are considered perfect. At least, in the eyes of many.
However, the idea of body proportions varies in different places with different populations. Many fitness experts have dug into a handful of research to come up with the numbers involved in the measurement of our body shape.
The Perfect Body Proportion
If there is no such thing as perfect, what is the ideal body proportion that is close to perfection, then? After thorough investigations and research, experts have concluded the measurements. For women, the ideal numbers are 36-24-36. These numbers pertain to the measurement of the breast, the waist, and the hips respectively. For men, on the other hand, have bigger numbers to watch out for. The ideal measurement for them is 48-30 which pertains to their chest and waist. Broad shoulders and narrow waist are ideal for them.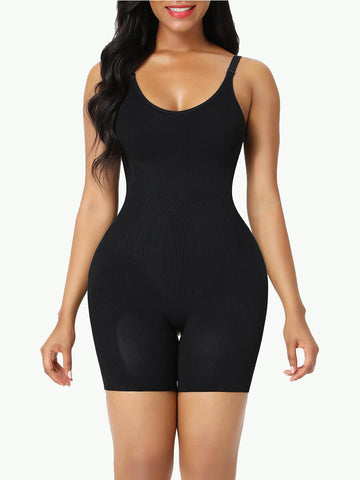 How To Have The Perfect Body
It would be a no-brainer question for a health expert if they were asked how to get that perfect body. Of course, they would suggest exercising and having a proper diet and sleeping pattern. But as modern technology makes the impossible possible, a perfect body can now be attained even by the choice of our garments.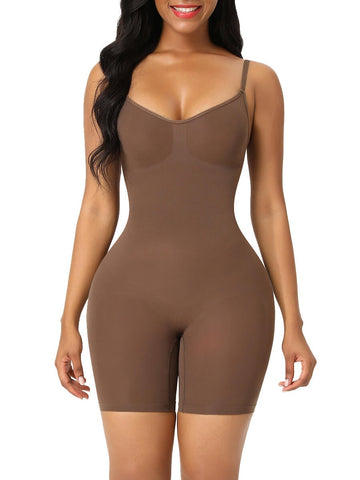 Perfect Body Proportion Through Garments
We are living in the era of bodysuits and shapewear. These inner garments are known to be of big help to highlight our body assets and to shape out the nice curves that we have. These compress excess body fats so that we could confidently fit in our chosen attire.
Full Bodywear for Body Shape
The assets of a woman's body can be the breast, the waist, the butt part. All of these can be emphasized by a bodysuit or shapewear. The backless shapewear is perfect for dresses to add more sex appeal while hiding unwanted fats. Full body suits are also perfect to get that ideal body proportion. Some of them come in with adjustable hooks so that they could adjust for their comfort. Others have contour features to fully highlight the best part of their body.
Plus Size Yet Perfect with Sculptshe Bodysuits
These bodysuits do not guarantee weight loss. But plus-size women need not be disheartened because they can look equally perfect with these. The lace bodysuits can add to their style which motivates them to be confident. These also come with sculpting shorts that shape out the perfect body curves.
The Golden Ratio Based on Mathematics
The golden ratio is approximately 1.618 according to Mathematical computations of a woman`s body based on height, age, breast, butt, hips, thighs and waist size. It`s almost like an hourglass figure with the bust and hips having almost the same size.
A full body compression garment can help you achieve the golden ratio, but it will still depend on your natural curves` size.
A Woman`s BMI Doesn`t Define Her Body Shape
The body mass index determines whether a person is obese, underweight or normal depending on the measurement of height and weight.
A full body compression garment can help you achieve the golden ratio, but it will still depend on your natural curves` size.
Even if the body`s BMI is overweight or underweight, a woman`s body can still look sexy which is why the numbers doesn`t matter if you have a proper diet, and you love and appreciate what you see whenever you look in the mirror.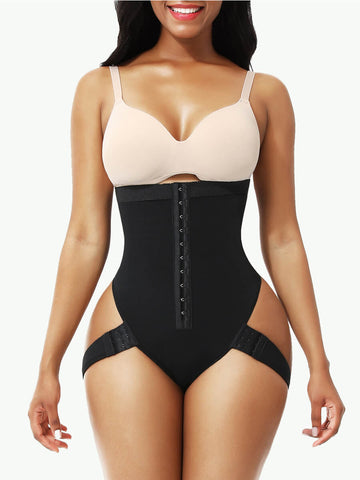 Each Body is Unique
You`ve probably heard before that the "u" in unique means that there`s only "you." This popular way of encouraging women to accept themselves is barely sugarcoating but rather the truth. A size 8 woman with 4'11" height may look chubby but a size 8 woman with 5'9" height may look slender.
Each of our bodies are different, and has many things that we can appreciate. A side zipper shapewear that you can use whenever has the capability to enhance and bring the best of your curves whether you`re petite, plus-size or average.  Most of us have amazing figures but we just fail to recognize and make the most out them due to the distraction of the commercial standard of beauty.
There are Different Body Proportion Trends All Around the World
It`s no surprise that each country and culture has their own opinion on what`s beautiful and what`s not. In China, very slim and light-skinned body with straight legs is ideal. In Colombia, thicker thighs, butt and breasts are more prominent. In South Korea, having an S-Line body (big breasts and butt, with an hourglass figure) or X-Line body (long arms and long legs with narrow waist) are the standard of beauty.
The different body proportions that`s ideal to different places merely proves that the standard ideal of beauty is affected by many factors such as history, culture, traditions, and even by the weather.
Knowing Your Body Shape and Proportions will Help You Dress Better
Many women fail to realize the importance of having knowledge of one` body shape and size. Some many not even want to know, especially if their body is one of their biggest insecurities. However, knowing your shape and size will be useful in getting clothing that will flatter your body type.
So, don`t be afraid and get your measuring tape. The key parts you should measure are the shoulder length, bust, waist, hips, thighs, and butt. There are some clothes that fit well with certain body types, for example an inverted triangle body shape would look so amazingly with skater skirts or A-Line dresses because the outward lines of the skirt balances the wide shoulders.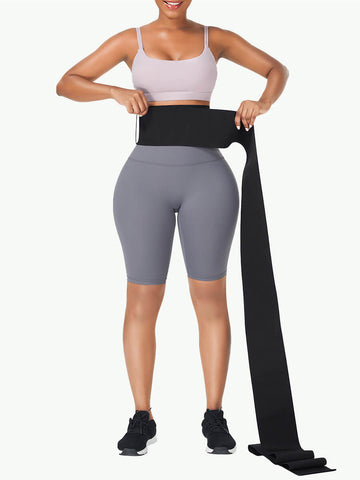 If you have straight body type, you will get a lot of benefit from waist wraps because they can give definition to your waist, and cinch it the most without causing discomfort.
Like with fashion, trends come and go. It`s the same thing with beauty and body standards. Wearing shapewear and waist trainers won`t dramatically change your body shape but rather they will enhance what you already have by highlight the curves in the right areas.
Granted, we can never be perfect in this world but we can feel perfect with ourselves. Our garments have big contributions to that. After all, we do well to remember that body proportions are just numbers. What matters most is our confidence.