Sculptshe's Spring Hot Sale Shapewear Bodysuit Products
Sculptshe's Spring Hot Sale Shapewear Bodysuit Products
This spring season invests in the best bodysuit products that can enhance your body posture and make you look attractive. With a great revolution of hiding body flaws and making them appear slimmer and attractive shapewear has become solved the big problems for women having un-tone body posture and excess/unwanted body fat.
Sculpt the body, smooth your body curves, and have a perfect body posture with Sculptshe bodysuits shapewear. Buy it on a hot sale offer and start a beautiful journey of fat to fit and slim. The Sculptshe best shapewear bodysuits products that you should invest for sure are listed below.
Sculptshe's a must-have body shaper product that cannot be missed during the hot sale.
Sculptshe All day Every Day Slimming Bodysuit:
A comfortable and breathable full bodysuit shapewear can give you a slimmer body instantly. The invisible and seamless bodysuit is easy to put on and off with a convenient gusset to pee easily. You can hide your full body flaws, unwanted body fat, flatten your stomach, reduce inches, and smoothes curves with this one bodysuit. It is suitable and convenient to wear on daily basis or as per your preference such as special events, occasions, weddings, and parties.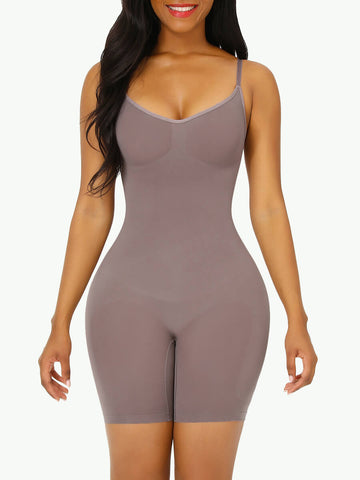 Tummy Waist Trainer wrap:
If you want to burn your body fat and calories then Tummy waist trainer wrap is the best shapewear for you. The right shapewear wrap to flatten your stomach and reduce inches from the waistline. It has flexible and adjustable elasticity that can be easily adjusted according to your convenience. You can tie it loose or tight on your stomach according to your comfort.
It helps to gain an hourglass perfect figure and increase metabolism that can smooth and define your curve line. It is available in various colors and free sizes.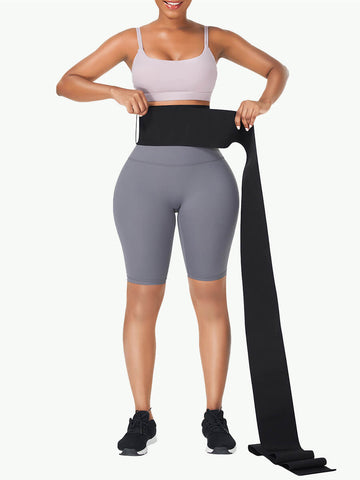 Sculptshe Seamless Long Sleeve Thong Bodysuit:
Tired of wearing bodysuits under your clothes? Wear only a bodysuit as your clothing garment and slay in style. Yes, the Sculptshe Thong bodysuit looks fashionable that not only make you look slimmer but also attractive. You can pair it up with denim, overcoat/jacket for a flawless gorgeous look. This product has versatility. Control your body fat with this high stretch and breathable thong bodysuit that can control your tummy fat and make your arm slim. You can wear it all day long comfortably.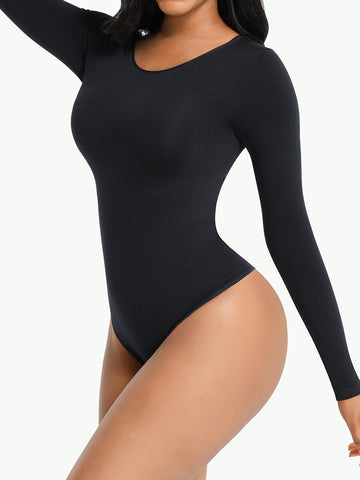 Sculptshe 3-in-1 Postsurgical Body Shaper with Removable Bra:
A body shaper that does not push up your breast only, but also tones your arms, waist, tummy, and thighs. It hides all the flaws of your body. The best thing about this shaper is that women who have undergone under surgeries or C-sections can also wear this body shape. It helps in body recovery and supports the body with its strong compression level. It helps to smooth the body and gives it a perfect and right shape.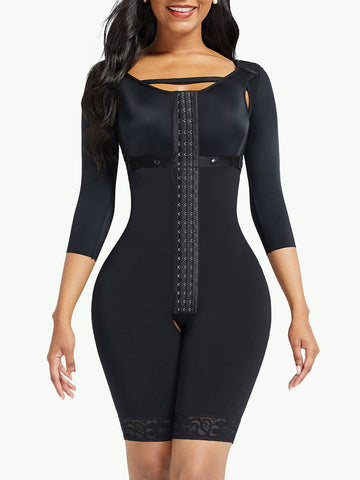 Shop the premium quality, skin-friendly, breathable; and high elastic shapewear from Sculptshe that is convenient and adjustable to wear. Achieve an hourglass figure and look stylish and glamorous at a very affordable price. Change your body type efficiently and effortlessly with Sculptshe Body shapewear. Get set go and mold your body shape in a perfect tone body shape. Grab the best shapewear in the spring hot sale season by Sculptshe.