It's Time to Get Body Shapewear for the New Year
It's Time to Get Body Shapewear for the New Year
A new year is rapidly approaching and you want to hit next year looking your best. You probably want and have plants for some lifestyle or mindset changes. We know making changes is much harder than it looks and some days these changes can seem impossible. But if you want to make them, you got to make them at the foundation level. And since these planned changes probably involve some styling and new clothing, shapewear will come in very handy. But worry not, as we'll tell you how to get your shapewear ready for the new year.
We will start with selecting the best ones for you. If you are new to shapewear or even if you are looking to expand the collection you already have, this is the time to plan what pieces you will be needed. If you have a complete collection, this will make it easy for you to see through different outfits and occasions. What you are going to wear will depend on your style but here are some options for different styles that you can use.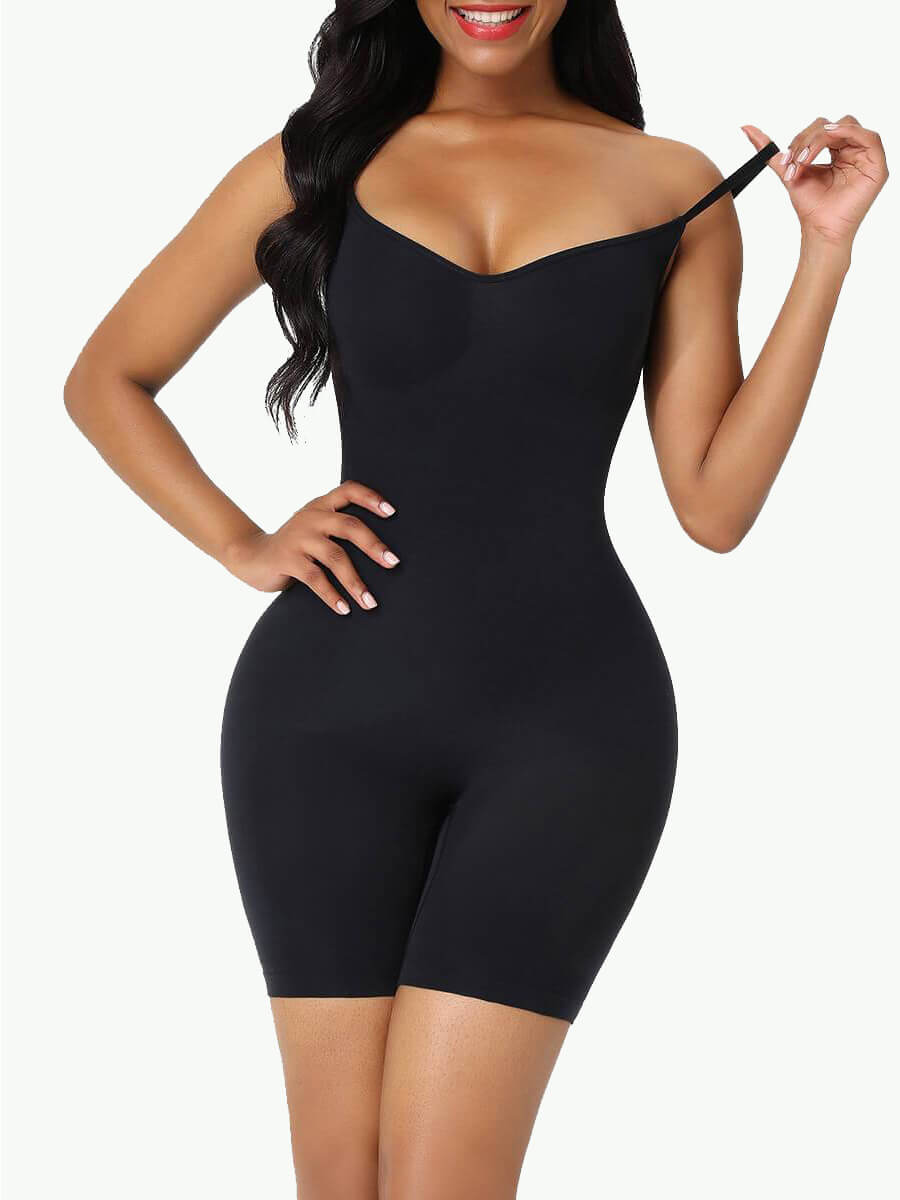 Sculptshe All Day Every Day Slimming Bodysuit
For tailored trends, if you already wear clothes in this style or are planning to, you have to remember that to give the best effect, having a smooth silhouette will be key. To achieve this, you can use some high-rise control briefs. These will create a lovely but striking shape for your waist. Shaping shorts will be tailored trousers besties, for example.
If you are more into sportswear, shapewear under your sportswear will work twofold, no matter if you use them for support or layering. For active sportswear, the best ones will be high-waisted control briefs, sports bras, and even a waist trainer. If you are more into leisurewear, have in mind how looser-fitting clothing pieces hang on your silhouette. It is also important that you don't forget that your sizing is accurate and you are always comfortable.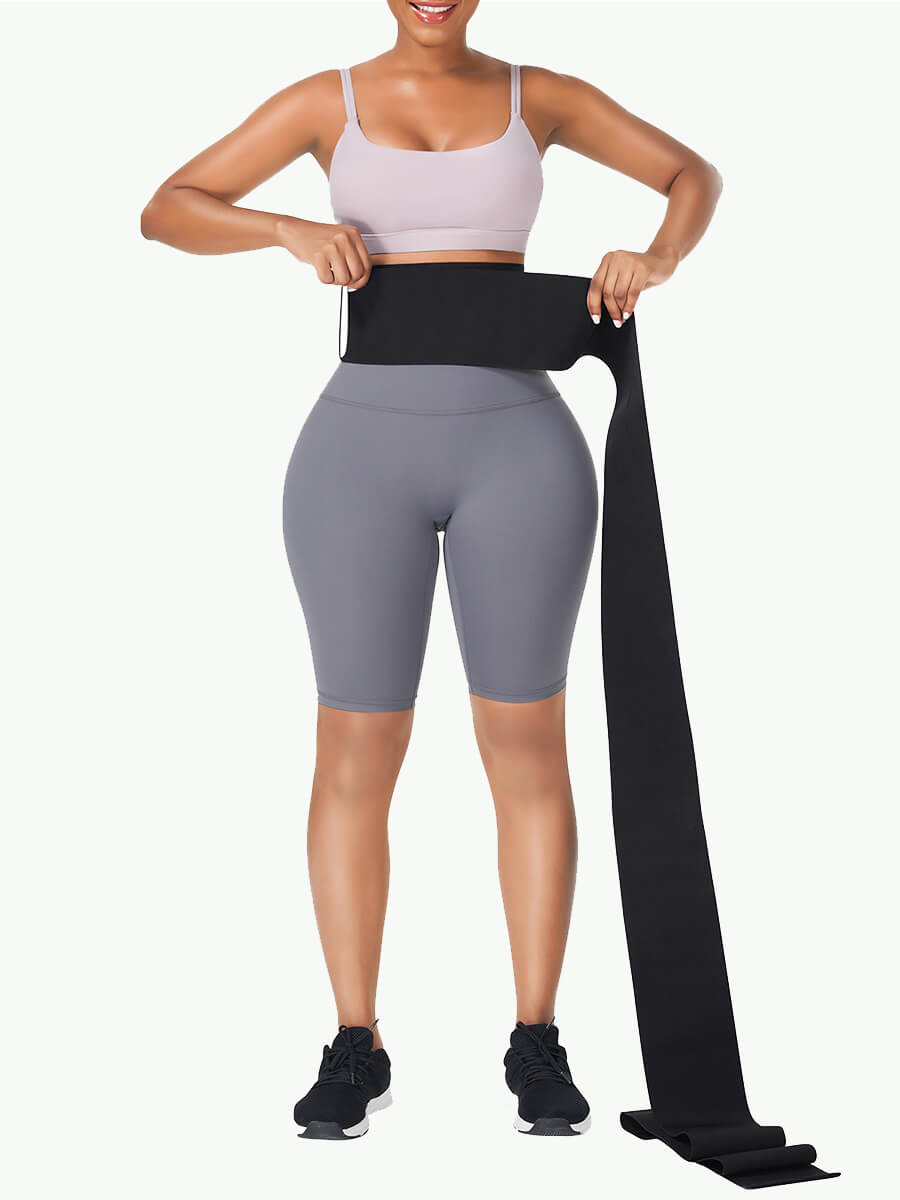 Sculptshe Tummy Wrap Waist Trainer
If there are many jeans, then this time it should be important to focus on the butt and hips areas. Once again, control briefs will be amazing and your jeans will fit more comfortably and will make you look quite fabulous. Another option can be to use a thong shapewear bodysuit, which you can use under some top or by itself, which is a trend lately making you look stunning too. 
You are constantly invited to events such as weddings or formal parties, then shapewear will be your best solution. Occasionwear options might not be so frequent but it is very important. In this case, a full body shaper, should be your first choice. 
Sculptshe Adjustable Straps Tummy Control Thong Bodysuit
Now it's time to talk about the rotation of your shapewear. You have to make sure that you have more than one item of each piece in your foundation wardrobe. This might be something easy to do, financially, but eventually, you'll realize how important it was if you want to maintain your amazing figure. By this, you are making sure that you can have one piece getting cleaned up and still be able to maintain your looks with the other one. But worry not, depending on the quality of the shapewear you get, they can be worn a few times before you need to wash and clean them.
Now that you know this, you are probably wondering how long should your piece last before you get a new one. To ensure its consistent performance, you shouldn't leave it too long to replace. This doesn't mean either that you need to replace them after a month, but also you shouldn't wait ten years to do so either.  Remember that the power of your shapewear will lie in its stretch… and of course, this will deplete over time. If you over-launder them, this will also speed up the aging process so avoid doing this.
And finally, it's important to keep an eye on the sizes when you are buying shapewear. Don't fall into the trap of always buying the same sizes. Check if your size is correct every time you buy one. Check your bra size every six months, to make sure your fit is the right one, this helps pieces that involve the chest area. And in general, your body will change and your sizes fluctuate depending on what you're going through, so this is very important.