How to Wear Bodysuits Perfectly
How to Wear Bodysuits Perfectly
Bodysuits may look plain and simple, but if you love to explore, especially in fashion, you probably have thoughts on recreating your attire with them. Interestingly, bodysuits are garments we usually wear beneath our outfits. But with them, you would always stand out.
This type of undergarment is probably one of the most underrated tops that you can incorporate into your daily wear. Not only are bodysuits the perfect undergarment for a slimmer figure, but they make as great tops that will highlight your silhouette while giving you the most flattering figure.
How can you wear bodysuits ideally? These are the collected suggestions to do so:
KNOW YOUR BODY
To wear bodysuits perfectly, you must first know your body. Being familiar with your strong points or best parts can help you choose the best shapewear bodysuits for you. In addition, when you know your body well, it would be easy for you to determine the downside of wearing a particular bodysuit. Knowing your body involves learning the suitable shade and the ideal fabric.
You can look in the mirror and appreciate your body. Take your time to look at the parts you want to slim down a bit, maybe, or improve without making any drastic changes. The right shapewear will give your body justice and will make you feel good about your perfect imperfections.  
PICK YOUR FAVORITE STYLE
Each of us has different preferences when it comes to our fashion wear. It also includes the undergarments such as bodysuits. Although they are hiding underneath a nice outfit, you indeed have your own choice.
Have you ever heard of the term "power panties?" It`s a term to denote the feeling of empowerment through boldness and confidence. Especially for a shy person, wearing sexy lingerie might be something they wouldn`t feel comfortable doing. However, wearing an empowering shapewear or undergarment can make them feel in control of their life, and that they can conquer anything they put their minds into.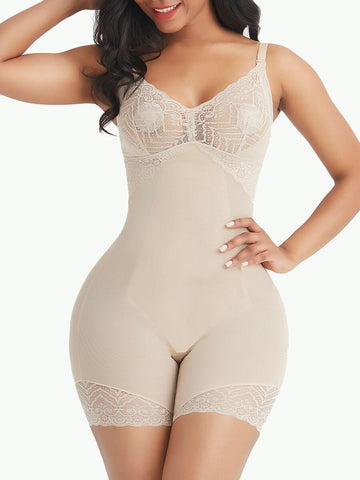 Indeed, choosing shapewear that will unleash the boss babe in you will help you look good and make you feel the woman you are.
To wear bodysuits perfectly, you should make sure that you are confident with them. Wearing them with your favorite style can boost your confidence.
GO EASY
Nothing beats the feeling when you are wearing something comfortable. It is like a friend with whom you can be yourself anytime and anywhere. Sometimes, the perfect wardrobes or even undergarments are the ones that allow you to move freely and confidently. These bodysuits can make you feel at home even if you are in a middle of a serious meeting. To ace your easy, laidback get-up, pick your favorite bright-color shirt with fashionable faded blue jeans. You can also add cowboy ankle boots for a better look.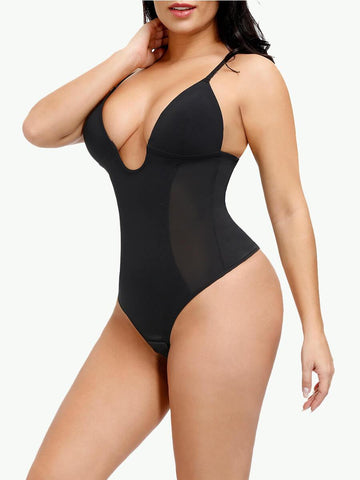 BE DARING
You can always try something new. You can be daring with these thong shapewear bodysuits that emphasize your fabulous figure. Other bodysuits with v-neckline can also give you a sexy aura. In this style, you would no longer need to wear a blouse. The upper part of your bodysuit can already serve as a perfect top. For a better look, pair it with a pencil-cut skirt or skinny pants.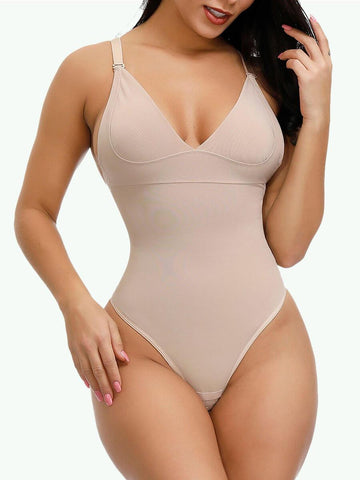 WEAR IT BARE
You can wear bodysuits without any additional fashion items or accessories. Sometimes, wearing them bare is a fashion statement already. And aside from the comfort they provide, their styles are never too awkward to wear as the main wardrobe. 
As the saying goes, sometimes, no statement is already a statement. The same goes for our fashion statement. The less we add to it, the more precise our expression gets.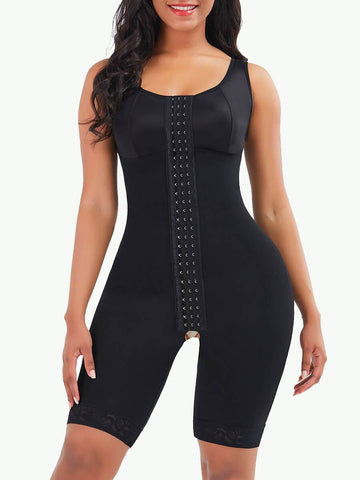 These are just some of the many ways to wear bodysuits perfectly. You can always explore and think out of the box. Do not hesitate to make your own style with these undergarments. After all, we are living in a world where bodysuits are no longer hidden underneath our outfits.