How to Find the Best Body Shaper?
How to Find the Best Body Shaper?
Many beautiful body shapers are out in the market and up for you to grab, but the thing is, not all of them are the best for you. How, though, can you find the body shaper suitable for you?
Before you can answer that essential questions, there are many gateway questions that you need to answer first so you can find your best body shaper as if it is made right for you.
Is It Comfortable?
Comfort plays a significant role in one's fashion garment. It is because the beauty of an item will only go to waste if it is not comfortable to use. So, in your search for your best body shaper, ask yourself, "Is it comfortable?"
To find the answer, it is best to carefully check every detail of the body shaper, including its hooks, straps, and even the fabric. Imagine yourself wearing that garment with those features so you can have a hint it is best for you.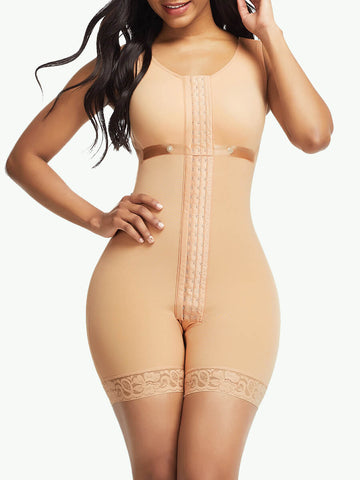 Sculptshe Full Body Suit Surgery Compression Garment
Does It Fit You?
You cannot say that a body shaper is best for you when it does not fit you in the first place. So, what do you have to do? Know your measurements ahead of time. Before you look for the product, familiarize yourself with your size so you can land on the shaper that is not too loose or too tight.
Yes, body shaper can train your body for enhancement, but it is always better to fit you well without trying harder.
Sculptshe Overbust Postpartum Recovery Slimming Body Shaper
Is It Long-Lasting?
You can say that the body shaper can last longer if you check on its every detail and see how it goes after multiple usages. For example, the body shaper promises you excellent compression; if that is so, review the hooks. Is the grip superb? Does it give you a muffin look?
Sculptshe offers a wide range of body shapers and waist trainers vests that feature high-quality material that is good for more extended use.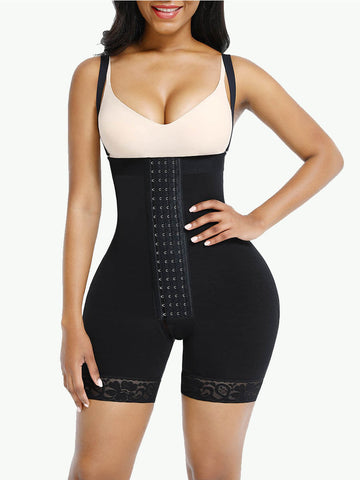 Sculptshe Firm Tummy Control Body Shaper
Is It Easy-to-Wash?
Since your body shaper can now be your everyday companion, it matters that you know how to maintain it. You cannot keep it the way you use it because you will always sweat, and your shaper will tend to smell if you do not wash it. So, you need to know if this body shaper can give you a hassle-free experience in washing and maintaining it. In this matter, you have to be mindful of its fabric.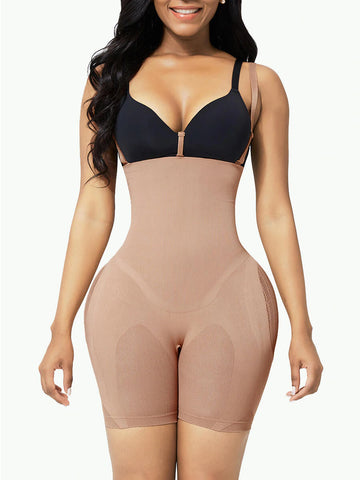 Sculptshe High Waisted Seamless Body Shaper
Is It Fashionable?
One of the reasons you plan to buy a body shaper is that you want to upgrade your fashion, which you can only achieve if you get your ideal figure. So, to find your best body shaper, you also need to consider the whole package of the garment. You have to think if it complements your style and never compromises your outlook on your fashion.
If the answers to all the gateway questions are yes, do not hesitate to make your purchase because you finally have your best body shaper waiting to enjoy it.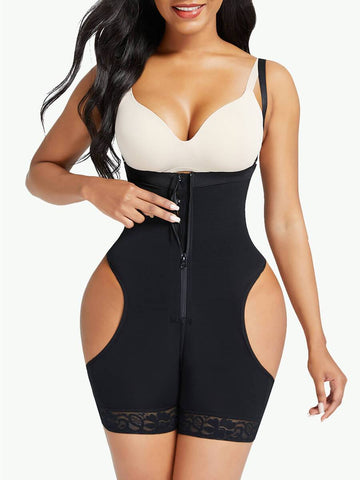 Sculptshe Hip Enhancer Tummy Control Shapewear
Is The Fabric Comfortable?
Many ladies tend to prioritize the compression and the actual design and features of the shapewear before purchasing them. They never, most of the time, look into the materials and fabric of the shapewear. It is a big mistake that you should never do. If you want to feel comfortable while wearing your shapewear for the whole day, the fabric should be light and soft to the skin.
Just like this all-day every day slimming bodysuit, it has soft, light, and elastic fabric that is perfect as a second skin and you'll wish to never take it off!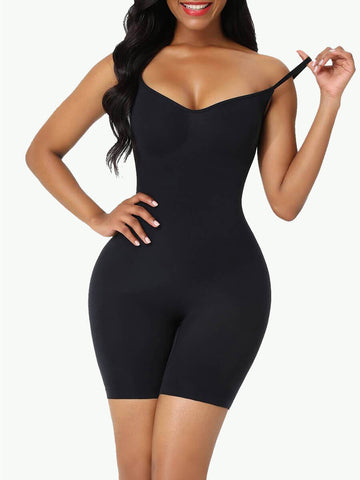 Does It Help In Lifting The Bust?
If you want to have an hourglass body shape using shapewear, you must look not only at the compression it has for your waist. Don't you know that having a busty breast is also one of the features of what an "hourglass body" is all about? In this manner, you should also look for shapewear that can lift your breast effortlessly.
One of the features that you should look for in shapewear that can lift your breast is its open and underbust design. Not only it will allow you to wear your favorite bra (which we know has benefits too in giving you a busty breast), but it also supports and lifts your breast upward.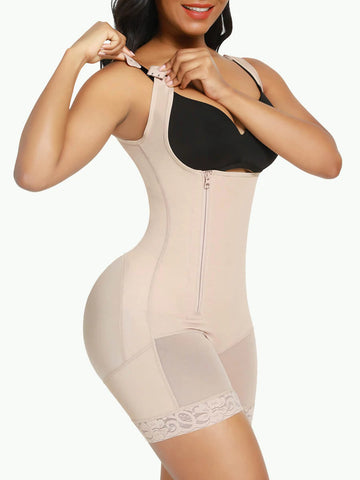 Is It Invisible Under Your Dress?
Of course, you always want to have an hourglass body figure without someone noticing that you're wearing shapewear underneath your dress. If you can, you want the people to recognize your new body shape without any trace of what we may call "outside assistance" from shapewear. If you want to achieve this goal then you should go for a seamless shapewear just like this plus size seamless adjustable straps bodysuit. This shapewear will never show any underwires over your dress while hiding your panty lines too.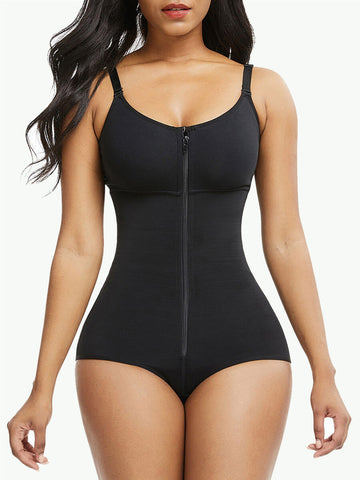 Does It Make Your Bathroom Breaks Easy?
Finding the best shapewear is equivalent to "shapewear with good features." What are the features that you should look for to know that the shapewear is worth the investment? For us, we give importance to making every lady comfortable with our shapewear. It is why we come up with shapewear in open-crotch designs. So, instead of taking the whole shapewear off when doing your bathroom breaks, you can just easily and comfortably do it. We also have shapewear that is convenient when taking your breaks with features aside from open-crotch such as hook and eye crotch closure, crotch buckle, and zipper crotch.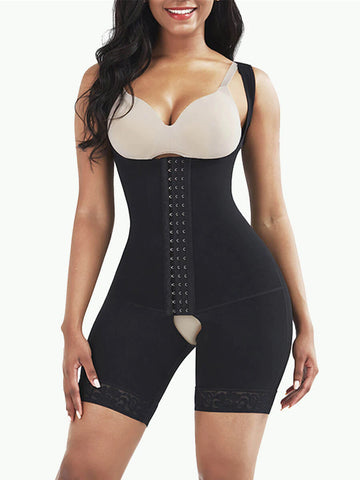 IN THE END:
We hope that through these lists of shapewear we share with you, you'll be able to find your fated best shapewear. We are more than happy to know that we play a major role in giving you your confidence back with an hourglass body shape!