Helpful Tips When Shopping For Body Shapewear
Helpful Tips When Shopping For Body Shapewear
Many women love the perfect body effect provided by shapewear pieces. That's why Sculptshe has in its catalog several options that support and shape women's bodies. But the one who stands out on this list is the body shaper!
 The body shaper has been part of the lingerie lines for many years. Unlike what we are used to finding in stores, they were the complete opposite of current ones, as they were quite uncomfortable. To keep the posture aligned and the thin and well defined waist, the corset was used, a piece that had metallic fins and lashing in the back. But time and female beauty standards have changed, as have habits.
Today, bodysuits still exist, but they are much more comfortable than in the past. Today's women turn to popular shapers to slim their waists. But if you think that it only has this aesthetic purpose, you are wrong.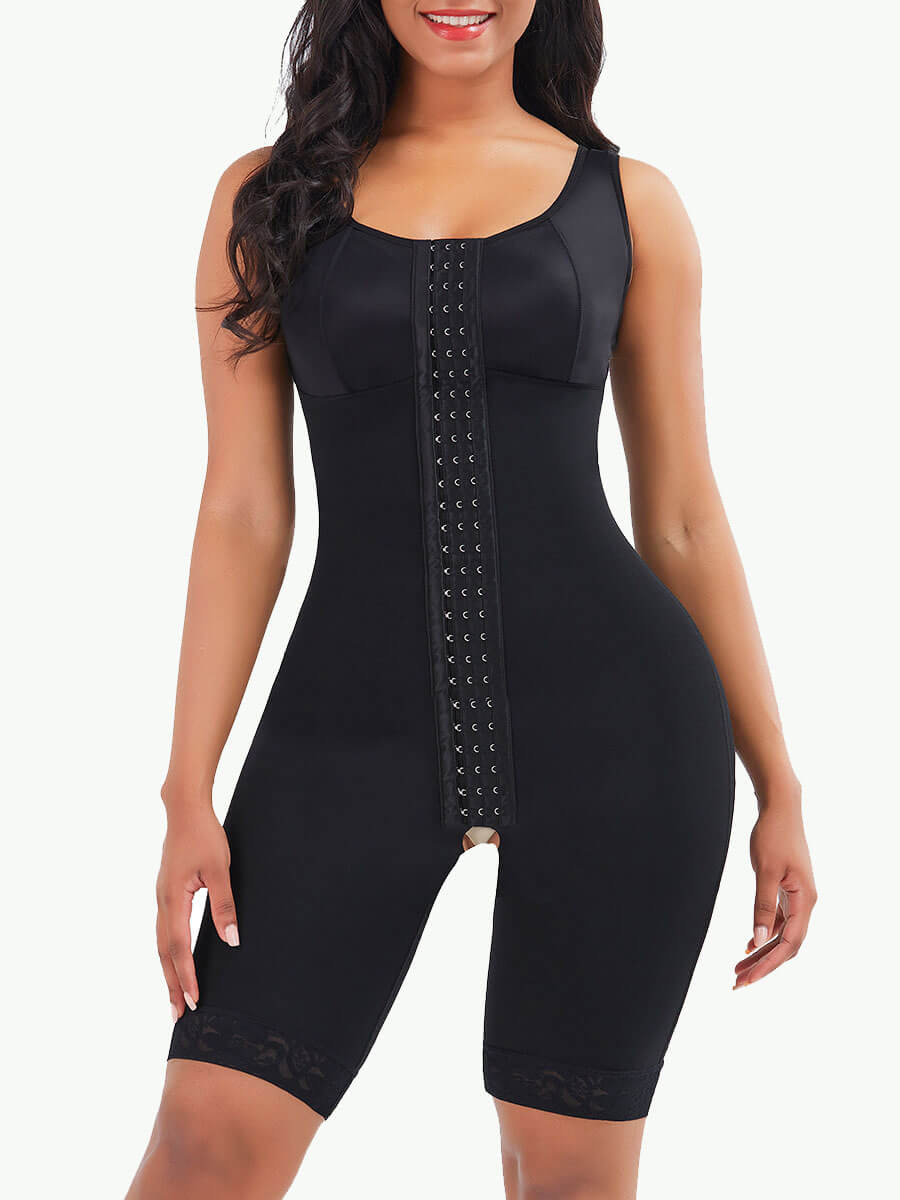 Sculptshe Overbust Postpartum Recovery Slimming Body Shaper
 This piece is also used in cases of need for support after childbirth and surgical procedures, and assist in training at the gym. For meeting more than one objective, the accessory has several models. Therefore, it is important to know them, so that when choosing your model, you do not make a mistake.
 Now, check out the tips to choose the ideal body shaper for your body:
 Sculptshe All Day Every Day Slimming Bodysuit
Before buying the bodysuit, try it on to ensure that the garment will fit perfectly on your body. Have you tried it and still in doubt? The proper bodysuit is one that shapes the body without squeezing it. A very common mistake among women who use the accessory is choosing one whose size is smaller than your body. So, choose a piece that has the size of your current measurement, and not the one you want to have. The ideal bodysuit should make a gentle compression on the belly and back.
Look for a bodysuit that has a developed bulge, regardless of whether your breasts are small or large. Choose a model that has a well-structured cup. In this way, the breasts will stay in place and will not be crumpled.
 Sculptshe All Day Every Day Slimming Bodysuit
Women with large breasts should choose a waist trainer for plus size women, because models with wide straps provide greater support.
Choose a body that does not mark the clothes, so the use of the accessory will go unnoticed by people, leaving your curves more natural without anyone noticing! In addition, longer bodies are ideal to wear with tight clothes that highlight imperfections – such as cellulite.
Golden tips
- If the styler is used daily, it must be used for at least eight hours;
- Never use body oils or creams with the body, so as not to damage the tissue;
- Do not sleep using the bodysuit. That's because the shaping effect is faster when the body is in motion.