Having A Model-Like Figure With The Best Shapewear
Having A Model-Like Figure With The Best Shapewear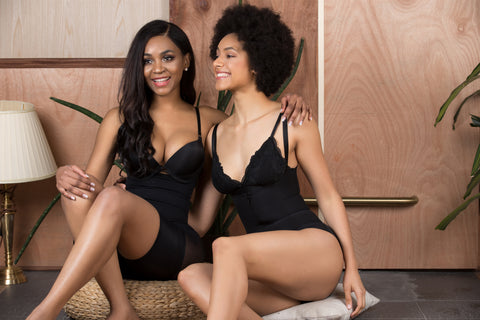 It is excellent to know that the body figure of those models that you've idolized can be achieved instantly with the help of shapewear. Yes, you've heard it right! So if you're more into shaping your body to an hourglass body shape, then you shouldn't miss out on having a piece or two of body shaper in your wardrobe.
Not just can shapewear help you slim your waistline, but it can also help you maintain your body shape. Just like those models that you're seeing walking on the runway, they're able to maintain their body shape for an extended time for the sake of their jobs.
Here are some of the best shapewear you can invest in to fulfill your long-lost body shape dream come true!
Shapewear that is good for a woman who has surgeries
Pregnant women tend to gain more weight than they use to have before, and we can't do anything about it. What's worst is that they sometimes undergo into cesarian in their labors. It limits them to dress up appropriately because of their body shape, but it can be fixed using a bodysuit surgery compression garment! This full body shaper helps support your tummy and stomach, which helps keep it safe even with stitches under your dress while still having a smooth silhouette.
Shapewear that gives off an hourglass body figure
Looking at your best by having a curvier waist in your favorite dress is easier with the help of this detachable strap full body shaper. It has a firm compression on your tummy that leaves a long-lasting hourglass body shape. It also features detachable straps that you can adjust or take out depending on your dress style, comfort, and preference.
Shapewear that is perfect for postpartum
Understandably, you'll be limiting yourself to some dresses if you've just got into some major surgeries. It is the best way to help yourself recuperate more from your stitches and injuries. But if ever you want to look still sexier, don't ever hesitate to use a body shaper that can make you slimmer while supporting your tummy for faster recovery like this postpartum recovery tummy control body shaper!
Shapewear with a butt lifting agent
Getting a model-like body figure is not about having a slimmer waistline all the time but also having a nice-looking butt! Not everyone has been blessed with the buttocks that they dreamt of, so asking for assistance through a body shaper is a wise decision. It's good that some shapewear can make your butt more attractive with its natural butt lifting effect.
Shapewear that goes within your Clothing style
It would be best if you always considered having matching shapewear and dress styles. For example, if you're planning to go to a wedding invitation wearing your backless white dress, then incorporate it with backless shapewear too! It gives you the confidence of having a model-like body shape without someone noticing that you have a body shaper underneath your dress.
Shapewear that can enhance your breast appearance
If you try to distinguish between a model-like figure with a regular sexy woman, you'll see that they have a significant beautiful breast. It is something that each lady should aim for with the shapewear that they want to purchase. A body shaper that has an open-bust design is sure to make your breast more appealing because it pushes your breast up more tightly. You may also wear the bra that you want to make your bust sexier with your dress.
Shapewear that is perfect underneath your dress
It is necessary to put on a body shaper that is not noticeable underneath your clothing. Though some shapewear may show some lines in your dress, having seamless shapewear makes a big difference. Also, if you are a plus-size woman, you've most likely needed seamless shapewear so you can get an hourglass body that everyone never expects.
You'll be amazed at how a body shaper makes your body a model-like body shape. Aside from the fact that you have an amazing natural body, you're also feeling good inside out about yourself. Well, you must feel best about yourself at the end of the day!