Feel Confident in Your Plus Size Figure and Curves
Feel Confident in Your Plus Size Figure and Curves
Shapewear has set the foundation to tone up the body and make it look beautiful. A plus-size figure can look as gorgeous as any other body type. Body shaper is pure bliss to plus-size women who can now flaunt their curves and sculpt their bodies confidently and happily. Different and a right plus size shapewear can do wonders for you and make you feel special and gorgeous the way you always wanted to look on a particular occasion.
Here are three perfect and outrageous shapewear styles that sculpt, contour, and tone the plus-size body type in a perfect manner i.e. including the following.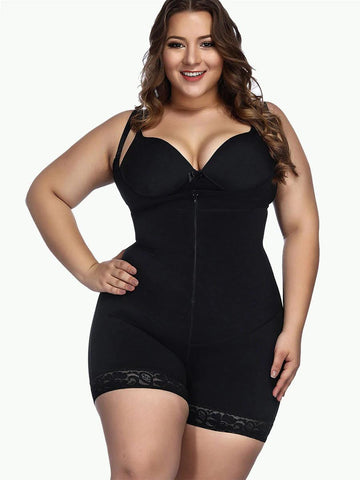 1. The brief (Waist Trainer):
The waist trainer for plus-size women is the best and ideal for mid-section body i.e. waistline and stomach. It is perfect for those who have excessive and unwanted fat in the midsection of the body. It covers the body part under the bust, stomach, and waistline. It smoothes the curves and gives coverage to the unwanted fat on the body. The best thing about this shapewear is it can be worn under any kind of clothing garment.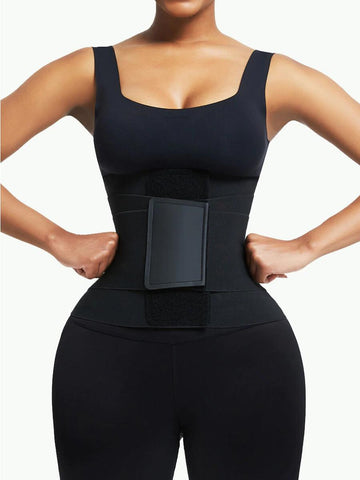 2. The Slip:
Like brief covers only the midsection, slip gives coverage to hips; and thighs as well. If you want coverage from the midsection, back section and lower part of the body then slip is the perfect shapewear for the plus size women. Smoothen your butt, hips, and stomach and make them your ideal body part. If you are fond of wearing trousers and jumpsuits then these short slips can help you in smoothening your curves.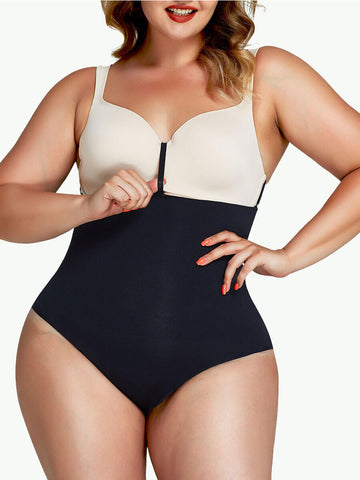 3. The bodysuit:
Sometimes women lack confidence due to their plus-size body type due to which they prefer to miss special occasions at times. Bodysuits can bring back their confidence and make them fall in love with their body and body type. The body covers the entire body fat and smoothes the curves which define and tone the body perfectly. Wearing a full-body suit can allow you to wear any kind of dress easily and comfortably.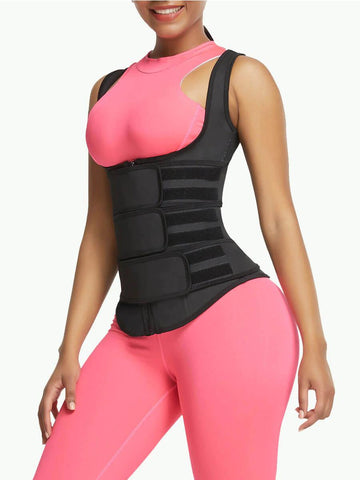 Some Pro Tips for Plus Size Women
Choose Right Shapewear:
We usually care less about undergarments and invest in low-quality thinking it does not matter as it is not visible. This is where we are going wrong and making a big mistake. Investing in high-quality shapewear and undergarments is a big yes. Invest in high-quality shapewear that lasts long and fits perfectly rather than buying low quality that makes you feel uncomfortable and does not last long.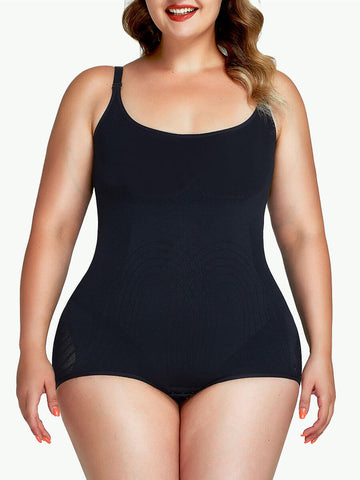 Take care of Shapewear:
Just like your body, take care of your shapewear too. Follow all the advice that has been told by the seller or written on the shapewear. Wash it with cold water and wash gently. Avoid dryers as they can break the compression and fabric and might even shorten the garment life.
This is how plus-size women can feel confident and flaunt their curves by choosing the right shapewear according to body type and body parts. Your body must function well while you wear shapewear. So always choose the right size, fabric, high quality; and design according to your body type. It will make a lot of difference in your comfort level, sculpting and toning your body and hiding your unwanted body fat.