Easy Guides in Wearing Shapewear
Easy Guides in Wearing Shapewear
It may appear daunting for some people when they consider wearing shapewear for the first time. Everything is not easy the first time, but as you continue to give it a try, you will soon find it enjoyable to do it, like wearing shapewear. Not many people find shapewear appealing, especially when they`ve never had good experience with it. Hence, here`s your guide in buying and wearing appropriate shapewear:  
KNOW YOUR DIMENSION
Although many shapewear brands, such as Scupltshe, provide a more extensive choice of inclusive and plus-size body shapers, it is still your responsibility to become familiar with your body size. The key measurements that you need to know are your bust, waist, hips, thighs, and in some instances your arm length.
Knowing the size and length of your body parts will give you the best chance of finding the right plus-size shaper body for you.
You can avoid picking the one that is too loose or too tight. In the end, you will benefit from becoming more comfortable with your numbers.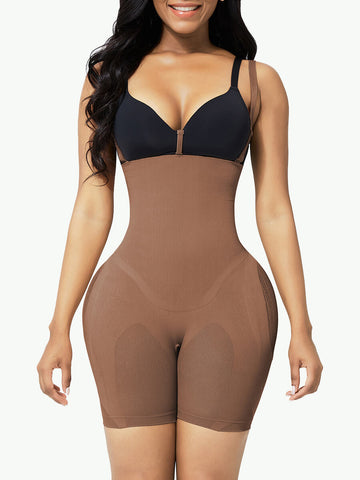 Sculptshe High Waisted Seamless Body Shaper
BABY STEPS: CHOOSE THE COMPRESSION LEVEL
The common misconception of people using shapewear and waist trainers is that they think they need to catch up on the most intense level of compression to get used to it. You have to know that even in wearing your shapewear, you need to go little by little. Take baby steps, and it will get you somewhere.
If you`re a newbie, start with something easy, like weary an everyday shapewear with breathable fabric.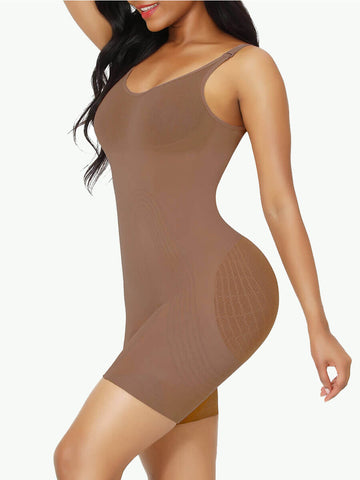 Sculptshe Body Sculpt Backless Shapewear
FIND THE SHAPEWEAR THAT CAN MAKE YOU FEEL GOOD ABOUT YOURSELF
You can ask as many fashion lovers as you want, but the response to the question "what should be the factor in picking your shapewear piece" will be the same. "Your comfort," they'll most likely respond.
Because although providing tight compression, wearing such undergarments does not have to be a burden but a comfort to your mental and physical well-being.
In choosing waist trainer belt; some factors that you have to take into consideration are comfort level, effectivity, compression level, and style.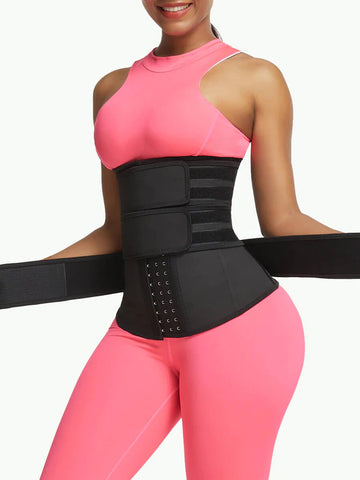 Sculptshe Triple Belts Waist Trainer With Hooks
FIND A SUITABLE SHAPEWEAR COLOR
When your shapewear matches your skin color you would be more likely to enjoy the piece, and you can easily find a fashion compliment for it. This is most important especially when you plan on wearing something light or see-through.
You don`t want your outfit or dress being ruined because people can see through your outfit, and seeing the outlines of your undergarment. Hence, it`s only appropriate to get a shapewear closest to your skin color.
HELPFUL FEATURES
Because your body may endure specific alterations when you wear a full-body shaper, you should include the excellent characteristics of a body shaper to your list, especially if this is your first time purchasing a bodyshapring product. Take into consideration what kind of features you`re also looking for. Do you need back support? Thigh slimming? Waist cinching?
Second, it's essential to know that anything you wear will not damage you. Sculptshe shapewear has a wide range of full-body shapers with helpful features.
Consider your size, skin tone, style, comfort, and an asset to get the ideal shapewear.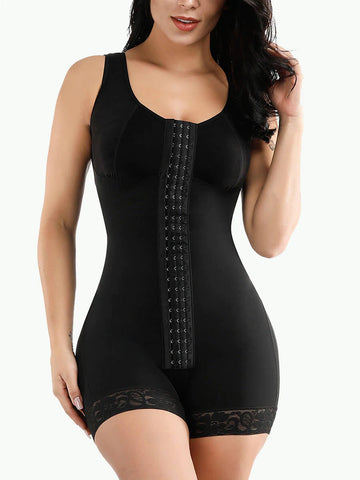 Sculptshe Firm Tummy Compression Bodysuit
DON'T OVEREXERT YOUR EFFORT
When doing your waist training with shapewear, you must learn to listen to your body when it asked for a rest. Especially if it's your first time using shapewear, your body still needs to adapt to the compression level. You should never feel uncomfortable with your shapewear, so if you're feeling a bit of uneasiness, then take it off.
We know that you want to achieve your long dream body figure, but waist training is a "process" that takes time. Take you time, every little things you do matters!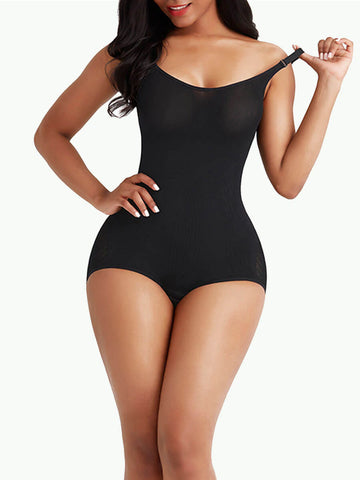 Wearing your shapewear is easy, but doing it in the right way that will produce a delightful result is tough and challenging. Knowing these simple tips will help you grow in your waist training and will make your waist shaping journey fun, memorable and exciting.