Do You Know About Sculptshe's Black Friday Sale?
 Do You Know About Sculptshe's Black Friday Sale?
Everyone has the right to be beautiful and elegant, and now there are multiple treatments and things to design you back in shape. Women are concerned about how they look, how their bodies are shaped, and vice versa. Well, everybody is beautiful. It doesn't matter how the age factors or the responsibilities have turned you, what matters is to relax and feel pleasure towards yourself. Furthermore, we have some good news for you. We are providing excellent quality and the best shapewear for women, which includes waist and thigh trainers. It will help you to lose weight and won't deform your body shape, but it will transform your body beautifully.
So, where to find better quality and long-lasting shapewear? not to worry anymore because "sculptshe" brings the Black Friday Sale for you, in which various products related to the best shapewear for women are put on sale.
Moreover, we understand how intimidating it may be to buy shapewear online, which is why we eliminate any danger. All of our sale items are available for free exchanges and therefore no returns, which means you may try on any style RISK-FREE.
Shop our Black Friday shapewear for the best deals on high-quality shapewear with extra benefits!
When exactly is Black Friday shapewear sale? Sculptshe will provide Black Friday shapewear sale services beginning November 25th, bringing clients hours of some of the finest discounts. Don't miss out on any of the Christmas season bargains; these sales will go fast!
BODYSUIT:
Here is the first product, "bodysuit". Get complete authority with this amazingly compressive, hip-hugging shaper bodysuit, which is ideal for nearly any outfit. Its super-slim material is scarcely visible and soothes out your belly, eliminates love handles, and elevates your buttocks rather than squashing them.
Key points to buying:
The following are the key points for a bodysuit:
instantly slims down your physique.
Define and mold your body by flattening and firming your tummy.
Bumps and bulges are hidden and smoothed out.
Forming a fit that is both comfortable and effective
Fabric is light and breathable, and it does not roll-up.
Almost imperceptible beneath clothing,
Thigh bulges are avoided with a shortcut.
The crotch buckle design makes using the toilet a breeze.
the bodysuit
A bodysuit is designed to provide stability and a seamless tuck-in, allowing you to style with flexibility and convenience. Bodysuits may be skintight or flexible, and because of the tension from the shoulders to the knees, they can embrace your contours as the perfect base, as well as on above so you can match with whatever bottoms you choose.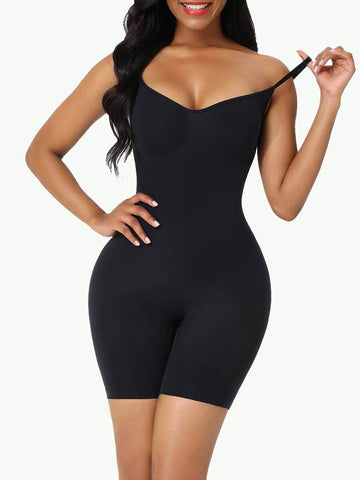 WAIST SHAPERS:
Would you ever think you had a smaller waist? For many women, the hourglass form is ideal, yet it does not come easily to most. Unfortunately, even if you've been working hard to lose weight, there's no way to guarantee that your waist will seem smaller. Our waist shapers can help with that! You can immediately smooth and emphasize your waist with your waist cinchers, giving yourself the body you desire in seconds. These all are provided in black Friday shapewear sale.
Key points to buying:
The following are the key points for the best shapewear:
The three adjustable belts ensure a secure fit on your body, and the ten steel bones provide a solid foundation on your back and waist.
Two loops allow the waist trimmer to be hung out to dry.
The 100% neoprene lining has exceptional thermogenic benefits to help you meltwater weight.
THIGH TRIMMER:
The Upgraded Booty Sculptor is a one-of-a-kind fitness accessory designed to help you get the most out of your workout. Your thighs will tone and firm as a result of the heat retention. The Thigh Eraser is soft, comfy, and lightweight. The combination of a butt lifter and a waist trimmer causes you to sweat three times more than previously. By losing extra water weight and lifting your hips at the same time, you may get rid of that obstinate inner thigh and waist fat. Your legs and waist will appear smaller and toned
Key points to buy: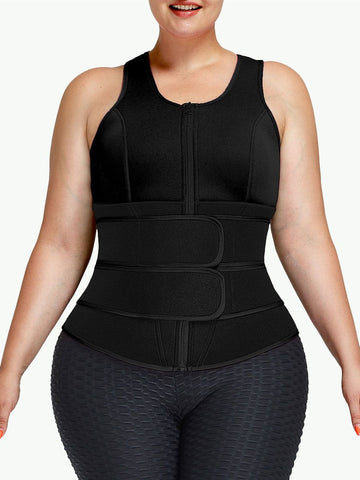 These are the key points for waist and thigh trainer:
Amazing Quality: Made from an extra thick, latex-free Neoprene material that enhances thermogenic activity, allowing you to sweat more and become sculpted.
We created these body sculptorswith a waist strap for further support, whether you're running, jogging, lunging, or working out.
Your thighs will tone and firm as a result of heat retention. The Thigh Eraseris a lightweight, flexible, soft, and comfy garment.
Using it during activity, the Perspiration Thigh Trimmers stimulate an increase in heat and sweat in the thigh area.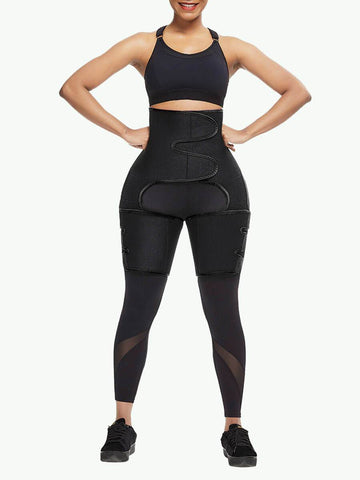 SHAPEWEAR:
Our body shapewear is intended to give you an hourglass form by flattening your stomach with tight control, holding your stomach in, and making your abdomen smooth and thin. Take a step into slimming glory! Full body-reducing support to boost your self-assurance. It gives you the control and modification you need to help your body recover accurately and thoroughly so you can achieve your ideal shape.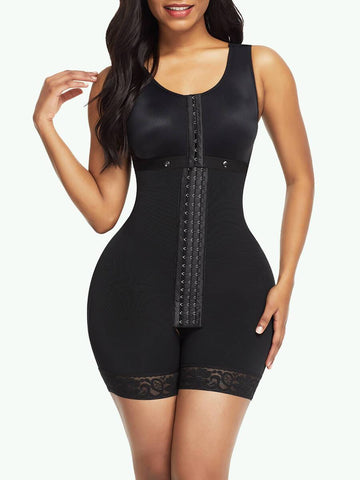 If your shapewear isn't affecting you, you can carry it to work. Wearing shapewear every day may not be a smart choice if you are vulnerable to bladder infections, yeast infections, or GI problems like reflux.
Key points to buy:
NYLONLYCRA® is 82 percent skin-friendly and soft+18%.
open gusset design for simple bathroom availability.
Leg openings stay hidden beneath clothes.
straps for dig-free convenience and fit
It is excellent for low-cut or backless dresses.