Difference Between Shapewear And Waist Trainer, Let's Explore The Answer
Difference Between Shapewear And Waist Trainer, Let's Explore The Answer
 Several women get confused when it comes to differentiating between a shapewear and  waist trainer. There seems to be a little confusion when it comes to waist trainers and shapewear which we would like to clear with this article. Many think they mean the same thing, but they vary greatly which is really important to understand if you are into body shaping garments. While one may assist you aggressively, the other may be better for more subtle support in your everyday life. With this article, we will explore their most prominent differences and help you decide which is best for you so you can get the best results when it comes to body shaping.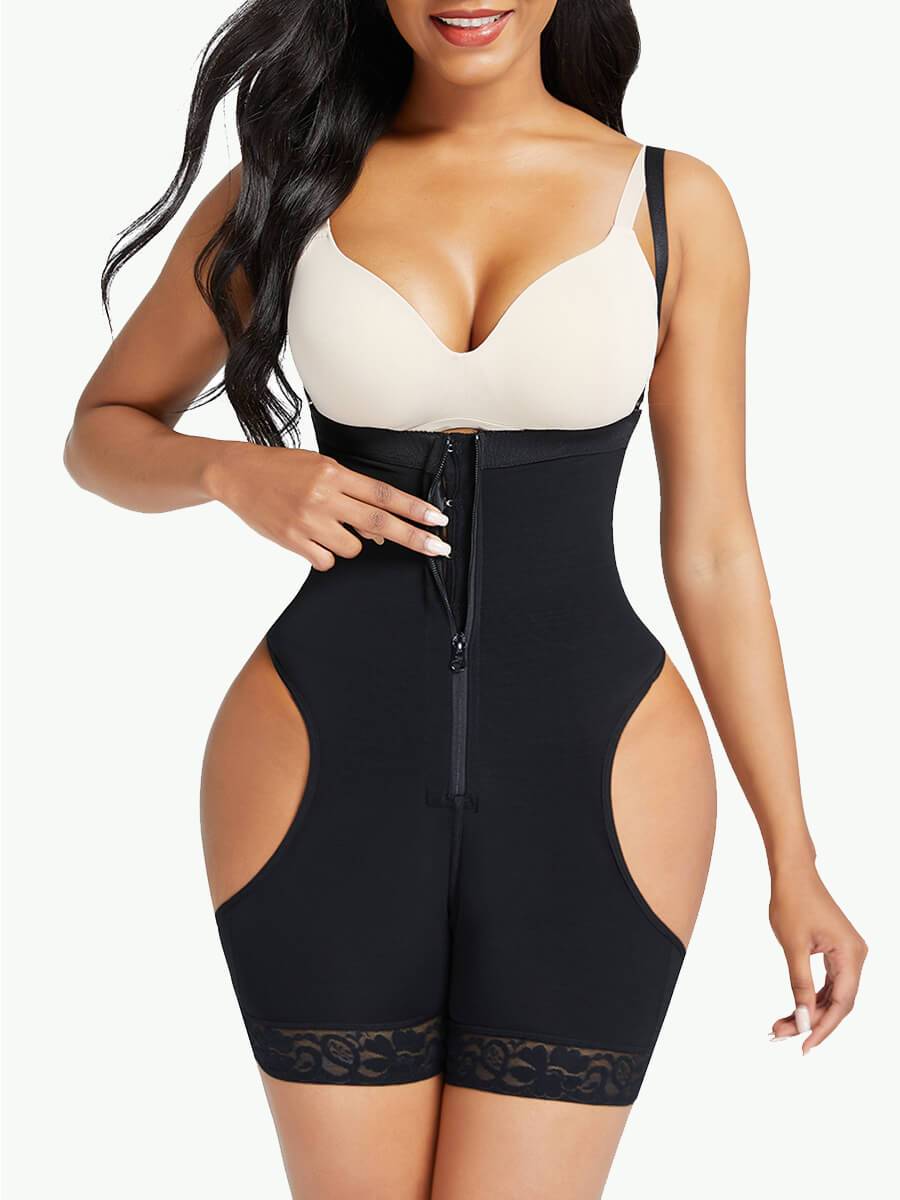 Sculptshe Hip Enhancer Tummy Control Shapewear
Understanding Waist Trainer
A waist trainer is many things, from everyday back support to a gym buddy when using for body shaping. These days, it is also easy to find a waist trainer for plus size women. The end goal is to slim down the core section and pull in your waist so you can look your best. This is achievable with proper trainer use and requires more thorough intentions to get in proper shape. A critical element to selecting your perfect waist trainer is ensuring your size is accurate to obtain best results. To avoid health risks while wearing one, it's always best to measure yourself at the natural waist to ensure accuracy so that you don't face any difficulties while wearing a waist trainer.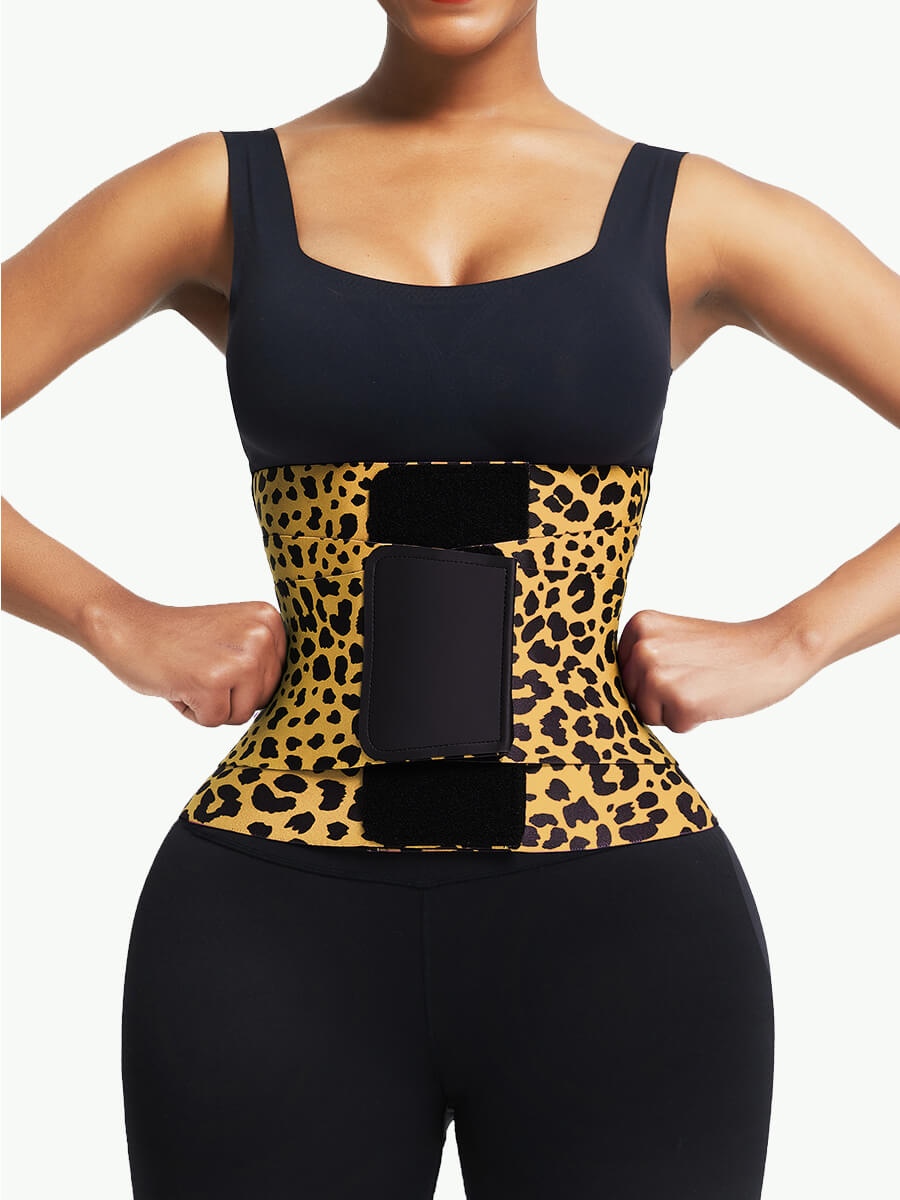 Sculptshe Adjustable Firm Control Waist Trainer
Waist trainers are a type of body shaping garment that can be used to compress the waist and give it a more hourglass shape. Waist trainers are typically made of latex, cotton, or spandex. They have an elastic band that wraps around the midsection and is usually hooked in the back with two metal clasps. Waist trainers can also be secured with laces or Velcro on the sides. Waist training is not a new concept but it has been gaining popularity in recent years thanks to celebrities and reality TV stars who have been seen wearing them.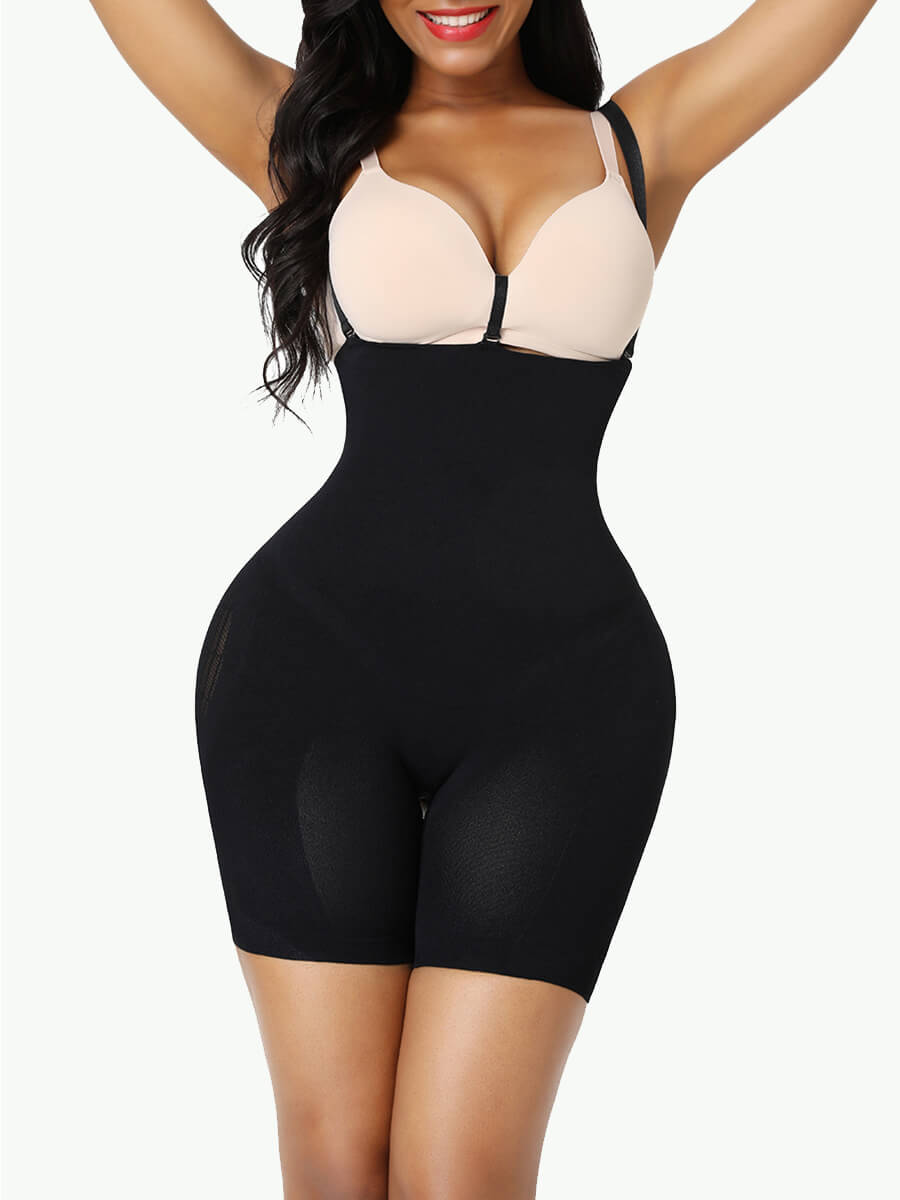 Sculptshe High Waisted Seamless Body Shaper
Understanding Shapewear
One of the most significant differences between waist trainers and shapewear is that shapewear offers an immediate result when it comes to body shaping. It's easy to wear and goes on like any other garment, but instead of long-term support, it provides a slimming, smoothing appearance underneath clothing so you can look your best with minimum efforts.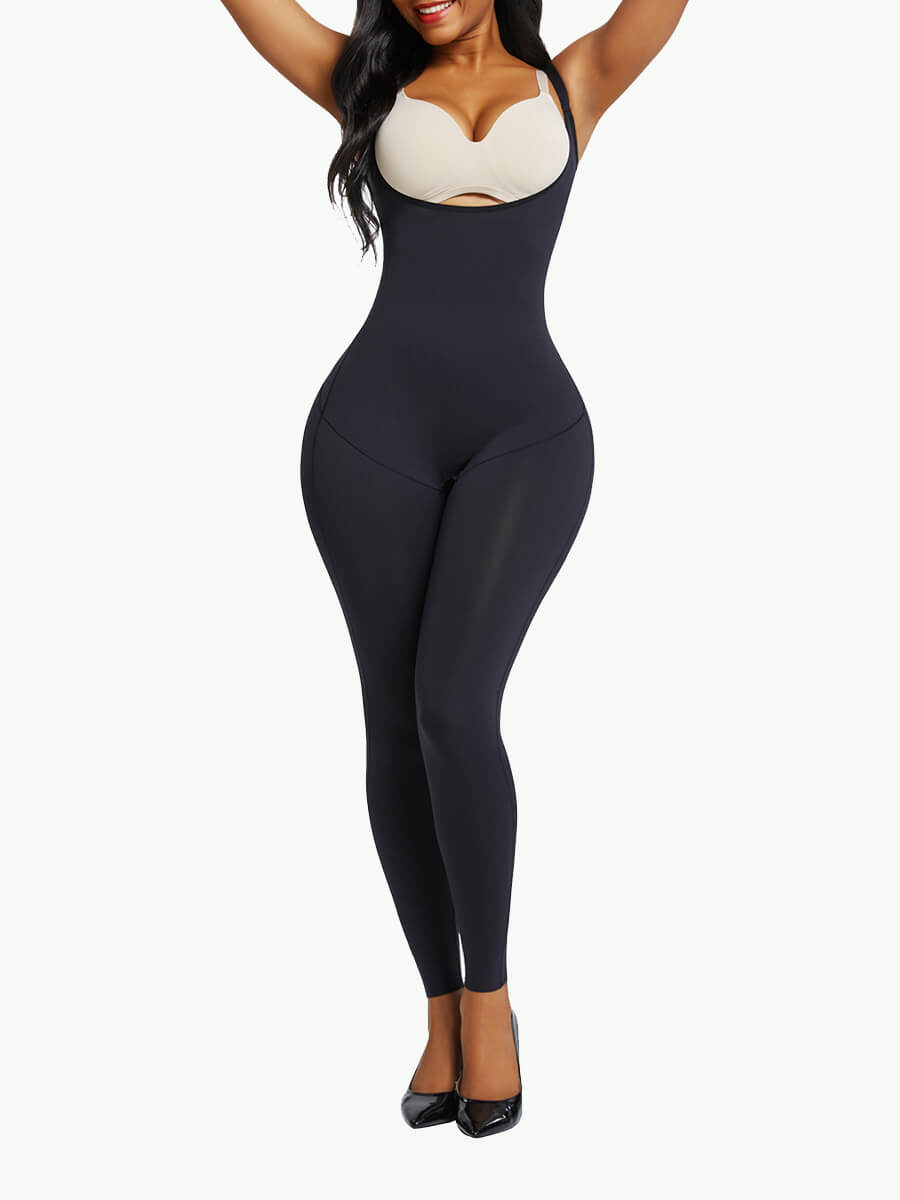 Sculptshe Open-Bust Catsuit Body Shaper
Shapewear is a type of underwear that is designed to smooth the lines of your body and make you look slimmer. The term shapewear can be used to describe various types of undergarments that are designed to compress the waist, thighs, buttocks, hips, stomach and chest. Moreover, it can also boost your self-esteem, because you look good when you feel good and that is something that matters the most. Through enough regular wear, you may start to notice a slight weight loss as it can enhance your mentality around your body and provide motivation towards your fitness journey. Shapewear has this in common with a trainer because at the end they both are body shapewear garments. They both can do wonders to your body when you are trying to achieve best results while body shaping. With the correct shapewear garment, you may get an hourglass figure in minutes that will complement your everyday attire in the best way possible. Something most women don't realize is one of the biggest advantages of wearing shapewear is that you get that feminine silhouette in just a few minutes which is like a miracle. Using body shapers of any kind on regular basis helps you lose weight and lead you to a happy and healthy lifestyle. Your reliable shapewear comes to the rescue when you need it the most at your special occasion.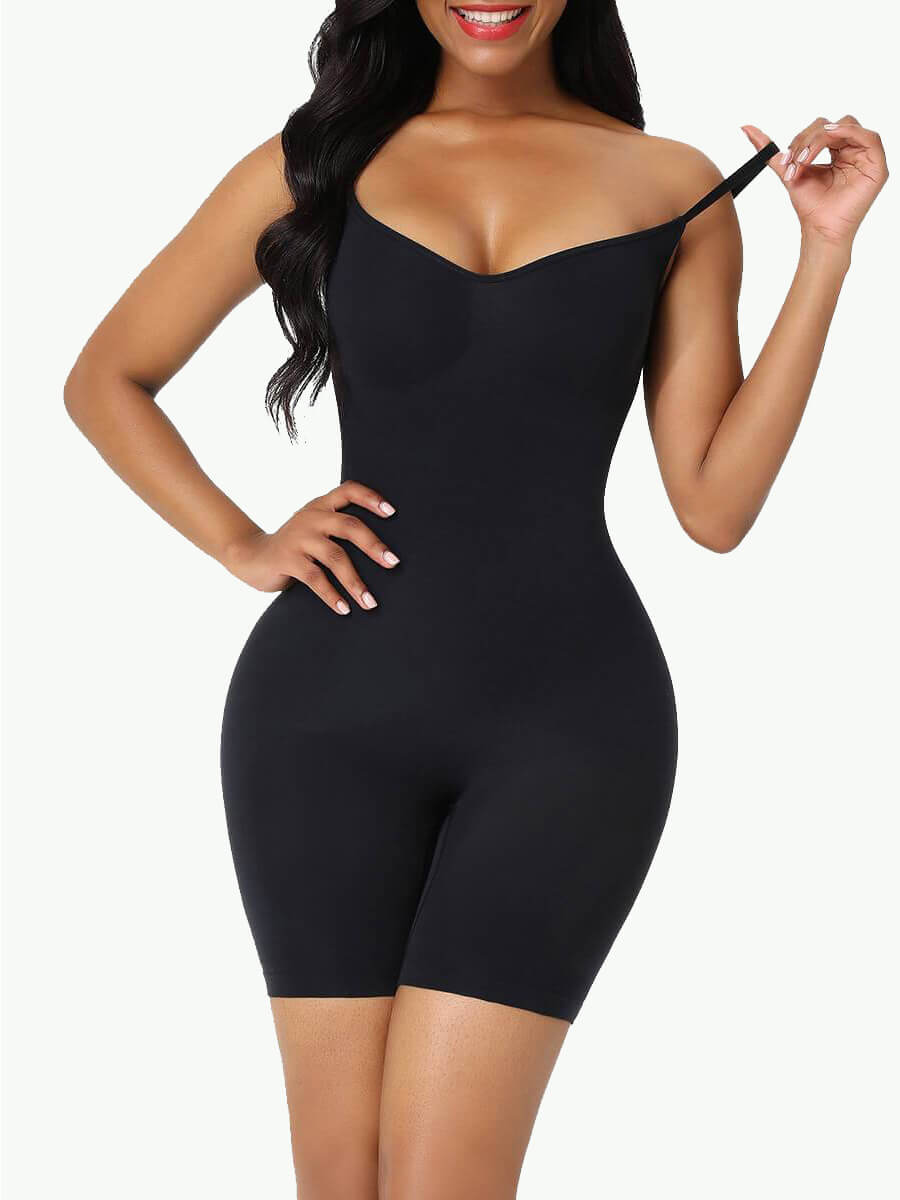 Sculptshe All Day Every Day Slimming Bodysuit
Choosing The Right One For You
When you look at the differences between waist trainers and shapewear, you might be wondering which option is best for you because both provides best features. In some cases, a waist trainer pairs well underneath a breathable piece of shapewear when wearing it properly. And in other cases, they are best when worn separately to get the best body shaping results. Evaluate your long-term body goals before you make the decision so that you can get clear about your results and achieve them as soon as possible. Body shapewear also provides women the confidence to wear clothes after pregnancy stage because that is a very important stage in life and looking good is equally important. The purpose of Shapewear is to compress all of your extra fat in order to give you a toned shape rather than to squeeze you up and the right shapewear will do all the right things to your body.
You can purchase the best body shaping garments, whether it be a waist trainer or a body shapewear at Sculptshe at great prices. They offer unmatched quality body shaping garments that you can order online. Purchase quality waist trainers and seamless body shapewear for all body and fitness results.