Create An Hourglass Figure- Sculptshe
Create An Hourglass Figure- Sculptshe
In today's world hourglass shape has become the most popular among all the trends. Our body is ever-evolving so we might not have our best days sometimes. Even though changes in our body are normal still we can get insecure sometimes, be it us looking down on ourselves, impact from the social media portrayal of society's unrealistic standards. So on those gloomy days, you can always rely on Sculptshe. Let me introduce some amazing products that you might want to check out!
1.
Waist Thigh Eraser Booty Sculptor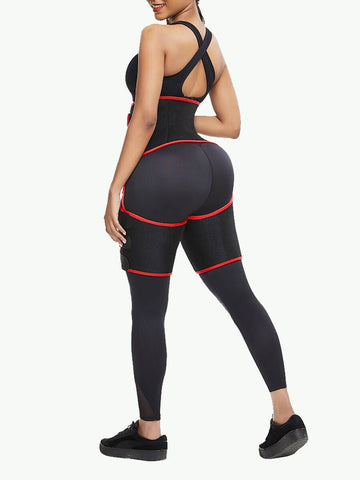 The waist and thigh eraser butt lifter is amazing shapewear as it gives support to the whole body. These are best with tight-fitting dresses. The shapewear hugs your body beautifully keeping your waist and thighs intact while also sculpting your butt. This also aids with your posture by giving support to your spine. It also aids while any outdoor and indoor activities and provides support. The neoprene fabric provides heat retention while repelling moisture, making it comfortable for longer wear.
Double Belt Waist Trainer Vest

Trying to find a good waist trainer that helps you come to shape effectively? Look no further! This double waist trainer is the best when it comes to heat retention and losing calories. Not only do you lose weight but also become healthier. The diet you take in plays a big role in this. The unique design gives support to your spine and helps with posture as well as your bust area. The underside attachment allows The fabric is pretty comfortable so you can wear it for long hours. This double belt waist trainer can be worn with any kind of workout and will work effectively. You can find many more waist trainers vests that have many benefits at Scuulptshe!
2.
Sculptshe 360 Lipo Foam Post Surgery Abdominal Board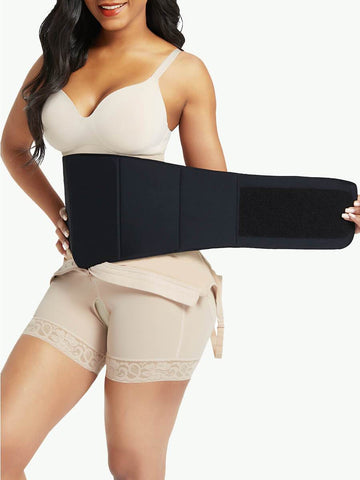 We all are well aware of how hard the recovery period can be post-surgery be it pregnancy or tummy tuck. So Sculptshe has curated keeping those amazing women in mind the perfect post-surgery aid. The 360 lip foam board supports your muscles and ligaments and adheres to your skin helping you with a faster and effective healing process. The lipo board also helps with any flabs and swelling that you might experience during the recovery period. This 360 lipo foam board can easily be worn under any girdle or tight shapewear for tummy flattening.
3.
Knee Length Sculpting Bodysuit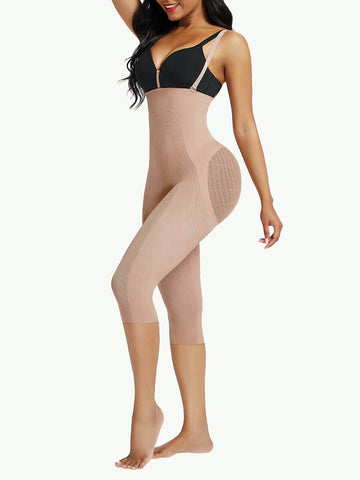 If you are shapewear that aids the whole body while also going with a variety of dresses? Then the knee-length sculpting bodysuit by Sculptshe is the answer! The shapewear keeps your knees and calves intact while also toning and sculpting your tummy and booty. The specialty in this bodysuit is the straps. They can be worn two ways- the traditional way or you can attach it to the bra for additional support to the chest and the whole body. Here you can find a unique design to make it invisible under dresses. Another special feature is the open gusset area for when nature calls. These are best as you can wear this under any outfits like jeans, skirts, frocks.
Conclusion
Sculptshe has curated its products keeping your comfort and well-being in mind. The main motive is to make you feel like the queen that you are! We all need to remember that it's not important to stay in a certain shape and a certain shape cannot define beauty. We all come in different sizes and that is what makes us beautiful- our uniqueness. So go be beautiful!