Choosing The Perfect Plus Size Waist Trainer
Choosing The Perfect Plus Size Waist Trainer
We all have different body types and body sizes. Some are blessed with Barbie-Doll figures, some are blessed with a Bountiful figure due to so much good food and some are blessed with the gift of motherhood bearing precious babies. No matter what state and phase we are in, we should never be ashamed of our Plus Size figures because our bodies are a gift from above and we are our bodies.
Shapewears are an amazing body shaping technology that is so convenient & easy to wear. It's easily accessible online and you can start to wear it anytime and anywhere.  If you are conscious that people will notice, don't be, because no one will notice as most shapewears are seamless so it's not going to be visible under your dresses and pants. No need to worry about looking bulky too as shapewears are so flexible and elastic that it instantly gives you a more flattering and more defined figure. Just wear it consistently and you'll notice dramatic improvements when coupled with consistent workouts. Yes, you are one step close in getting your hour glass figure back, Shapewear will re-shape your body to your desired look.
If our goal is to look one size smaller, then the easiest way to look better is by choosing to wear a plus size waist trainer to help us achieve our fitness goals. Waist trainers will help contour and highlight our waists my molding it into a smaller and much more defined shape. This will give us a more attractive and flattering silhouette.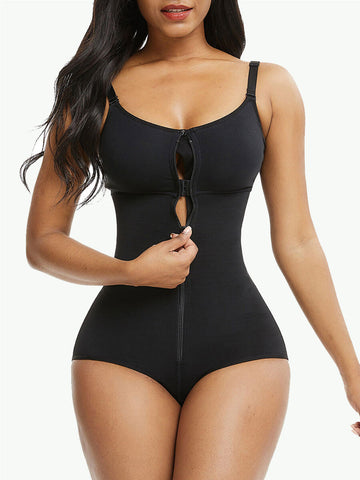 This seamless bodysuit will smooth out your tummy, lift your butt, and erase your love handles. It's so seamless that no one will ever think that you are wearing your shapewear on. You will look instantly flawless and sexier.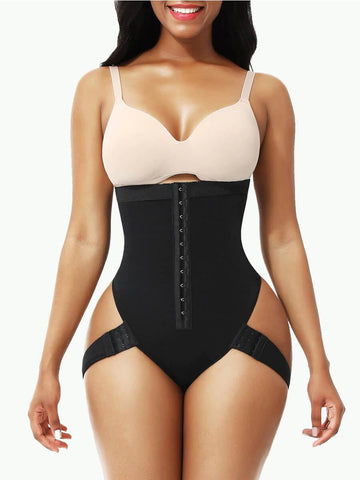 This is one of my favorite shapewear as it gives me an instant butt lift and an instant tummy tuck without undergoing surgery. The shapewear is so seamless that no one will ever notice that you are even wearing one. We can control the desired lift as there are adjustable built-in hooks on this shapewear. It gives us the silhouette and contour that we want and we can still feel comfortable even while wearing it under our normal clothes. Oh, we're definitely a size down already and we can fit in our old outfits. Thanks Sculptshe for a shapewear I can rely on no matter what reason nor season.
It's time to wear waist trainers especially when you have reached your motherhood or you have just gained excess weight due to all those lockdowns we have experienced. It's understable that the lockdown has disrupted our active on-the-go lifestyle so we have to be creative enough these days on how to work on our fitness goals.Yes, it's normal to binge eat and order through food delivery apps to keep us sane during this pandemic, but we must always remember that our body shapes are also a reflection of our fitness discipline and life phases we undergo. We must not worry as we can still re-shape our bodies through consistently wearing high-quality seamless yet stretchable shapewears.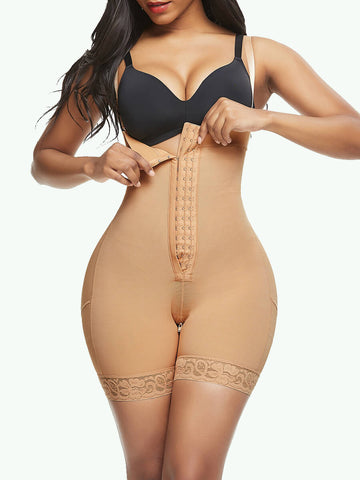 This shapewear is targeted for postpartum recovery. This will give you a more contoured and flatter figure without being too constrictive. I just love how comfortable it is and it literally stays on its place without rolling down. You can feel that your abdomen is being compressed so you know that there is tightening happening so we can have flatter tummies soon. Who knows abs can follow suit as long as we consistently workout and wear this shapewear hand-in-hand. Best of all, this shapewear has an open crotch design so we won't be inconvenienced if we have to go to the bathroom to pee.
Choosing high quality and reliable waist trainers is critical to achieve our desired goals. We have to want to wear our waist trainers consistently so we be in our best shape ever. The waist trainers should be able to retain its shape even when stretched 3-5x. It has to comfortable and still be breathable to wear under our clothes or while working out.
Below are my tried & tested plus size waist trainer recommendations where I got so many positive feedbacks. Who doesn't want to have a bigger bum and a smaller waist, right? You can opt for a waist trainer vest too if this is an option that works best for you. Check out Sculptshe, one of my favorite online shopping sites for quality shapewears I trust so you can start your journey towards a leaner you: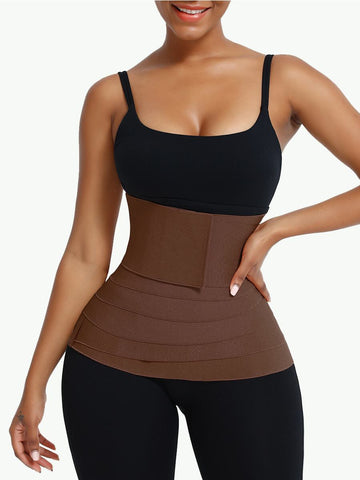 This body shaper speeds up your metabolism no matter what activity you do. Whether you are working out or simply just sitting down, driving your car or watching TV, you are assured that your body shaper is doing its job to burn your unwanted fats and calories. You can adjust the tightness every time you feel comfortable enough to tighten it more. Surely, you will notice that your curves are more defined and that your waist is more cinched. Shapewears also corrects and straightens your postures by providing lower back support.