Choose Comfortable Shapewear For Yourself!
Choose Comfortable Shapewear For Yourself!
Shapewear is best when hiding unwanted fats all over your belly. Also, it helps secure your slimmer curve as you walk around with your favorite dress. There is no other like shapewear that can easily make your fatty curves look incredibly sexy!
But despite that, you should also be aware of how the shapewear feels like upon wearing them. First, of course, you should feel the utmost comfort as shapewear is intended to be worn for an extended period.
It is simply to avoid any unnecessary and irritating feeling while wearing your shapewear. To best guide you in looking for comfortable shapewear, we have listed the best shapewear you can get with us!
Full Body Suit Compression
A terrific way to reveal your slimmer silhouette is with the help of this full-body compression garment. It is opted to bring full-body coverage to ensure that no visible fats will be seen in your outfit. In addition, the padded bra helps in supporting your breast as it keeps it upright for a more seductive look. Finally, the hooks in front serve best in squeezing the shapewear over your for an hourglass figure, as it makes it easier to wear and take this off.

Tummy Control Shapewear with Butt Lift
Giving a lot of opportunities for your body figure to mold into an alluring shape greats hold value as to why you need to wear a body shaper. A body shaper that slims your waist at ease with the capability of giving your butt a round shape is indeed something you need to treasure. This butt lifter tummy control shapewear flattens your tummy as its seamless fabric keeps everybody wondering what secret you behold in instantly getting an hourglass figure. All thanks to its adjustable strap that helps in shaping your butt the way you want to!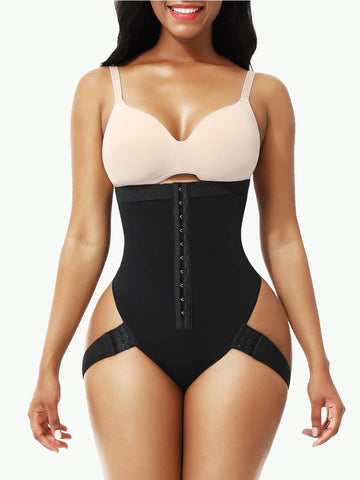 Full Body Shaper with Zipper Lock
A never-before body figure will amaze you while looking at the mirror as you see your whole reflection of it with an hourglass body shape with the help of shapewear. This detachable strap's full body shaper features an open bust that lines just below your breast to support it and keep it pointy all the time. The freedom of choosing your favorite bra makes your breast sexier. As your waist will experience a sudden reduction of inches as the cinching effect takes place!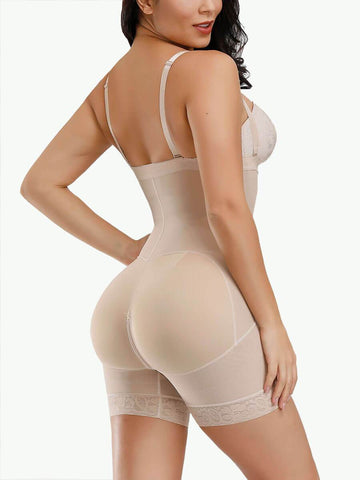 Postpartum Recovery and Tummy Control Bodysuit
Getting a nice and smooth silhouette in a skirt or any bodycon dress is visible when wearing this postpartum recovery tummy control body shaper. It shapes your abdomen, waist, hips, butts, and legs to provide your long-desired body figure. It is also perfect for helping every woman in their postpartum weeks as it keeps the muscles intact to recuperate faster. Nonetheless, it relieves negative thoughts about how badly your body shape looks after giving birth.

Side Zipper Body Shaper Lace Hem 
You don't need to get back from your old grueling body shape if you can wear a body shaper that can make you an hourglass body shape. Try this size zipper lace hem body shaper that actively squeezes your muscles and fats to mold a perfect body shape under your dress. Its side zipper-lock features make it easy to wear and take off, so you can have it anytime you want without any hassle. In addition, it has an adjustable strap for fitting this shapewear in any breast type.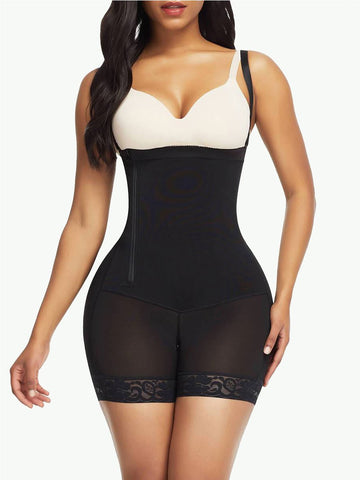 Backless Body Sculpting Shapewear
This body sculpt backless shapewear is as good as your second skin garment because of its soft and light fabric. It comes with full-body features that run from your breast to your legs. In addition, it creates a proportioned body shaping as it keeps all the fats out of the way. You can now choose to wear any dress without worrying about getting ridiculed for your appearance. It is indeed a great investment that you can have for the rest of your life.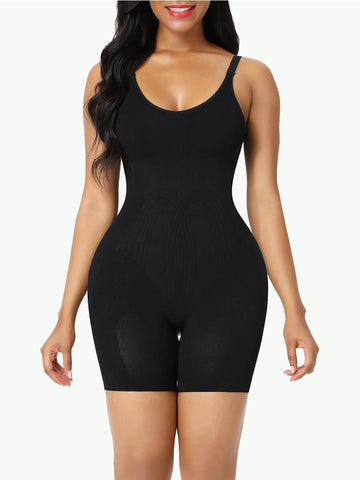 Open Bust Shaping Bodysuit
Knowing that you can get an hourglass body figure, especially in uncalled invitations, is one of the many benefits you have by wearing a body shaper. It is noticeable that you can have a slimmer body shape, but it has more into it than you can get. This open-bust shaping bodysuit offers a way of shaping your almost impossible body shape into an alluring figure.
Also, the cinching effect on your waist may seem that you've lost inches and diameter of it right away as it pushes your breast upward with the help of its open bust design. In addition, a chic lace hem is placed right under your groin, making you comfortable moving around with your jeans freely.

Even with a nice curvy and proportioned body figure, a need for a body shaper is still inevitable. So it is knowing that a body shaper can also enhance a body that is already well curved! Try this hip enhancer tummy control shapewear that keeps your waistline slimmer and enhances your hips' shape more roundly.
Seamless Full Body Shaper
You can never ask for more; this seamless tummy control full body shaper does all you want from a body shaper. It slims your waistline while hiding your unwanted bulges and giving your hips an instant shaping together with your buttocks. In addition, it has an open bust design to ensure a breathable feeling and accessibility in wearing your bra. Finally, the adjustable straps are perfect for controlling your shoulder and armpit pressure to avoid building any tension or stress over this part of your body.
It is the list of the shapewear that can make you look and feel comfortable. You may check out our waist and thigh trainer too! Purely an excellent investment as it never fades in its worth!