Burn Fat In Winter-Choose Sculptshe
Burn Fat In Winter-Choose Sculptshe
Getting into shape has been trending these days. Having a body in perfect proportion is the goal of many, and it makes you more confident. Women are into trends and want to achieve that dream body figure so that each outfit suits them. Also, being overweight does not seem to be healthy so having a perfectly toned body is essential. Burning the fat comes with so many things to take care of, like a workout, diet, and everything. A person has to change their entire schedule during weight loss. Getting that extra fat off your body is quite a task, but if you remain dedicated and choose the best products and ways, nothing is impossible.
Burning fat is most of the time confused with weight loss. You can be of any weight, but extra fat should be removed because excess fat brings many problems like diabetes and hypertension. Burning fat requires a fantastic strategy, not only diet and workout. Planning is vital in burning fat.
Sculptshe has a wide range of shapes wear bodysuits and double belt waist trainers. These bodysuits and double belt waist trainers help to alter your body temporarily and permanently. Permanently means that when double belt waist trainers are worn regularly, they speed up the process of fat burning. They tend to reduce the waist size by 1 to 3 inches less, which is a great deal. This is an easy way to burn belly fat.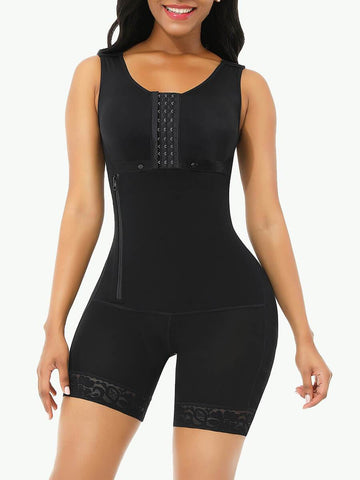 This high compression full body shaper is one of the wonderful shapewear bodysuits and can be used as an all-time shaper because it keeps your body relaxed even though it is tight. It is a high-quality shaper and comes in two colors, black and beige. The material is breathable and does not cause any skin irritation. It is a perfect addition to your belly fat-burning journey. It has excellent liposuction ability, which removes that extra fat from your body with time. It will provide you with an ideal hourglass body shape. It also has a built-in bra, which will provide more excellent coverage. In winters, it is easy to wear these bodysuits underneath, so are you motivated to get that extra fat off these winters?
This makes your tummy flat, removes love handles, and butt lifting ability is beyond exceptional. It is comfy due to the adjustable strap mechanism and can be worn under tight clothes due to its reverse zipper design. It is just close to invisible. Also, it will not suffocate your chest by exerting too much pressure. One most important feature is that you do not have to remove the entire bodysuit while using the restroom, as it has a crotch buckle design. Its gradual use will also tone your body and give you your dream figure. Be ready to slay in those beautiful outfits.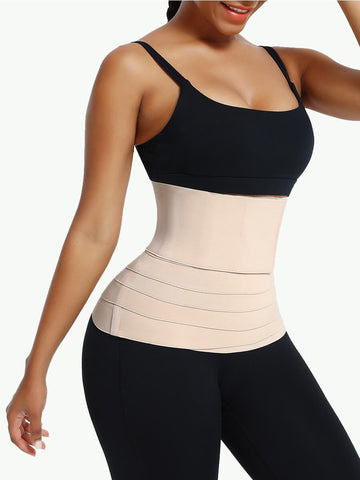 Burning fat was never this easy that this belt trainer makes it. It does not matter whether you are working out or not. It is still going to help you to burn extra calories. This belt you can wear anytime, anywhere, whether you are at home or the office. The strap is fully adjustable, and you can tighten it according to your body. It burns the fat by increasing the metabolism and provides you perfect smooth body. It forms six loops around the body. The material is made up of 65% polyester and 35% latex which provides extraordinary grip and elasticity at the same time. Posture issues are also resolved with this waist belt.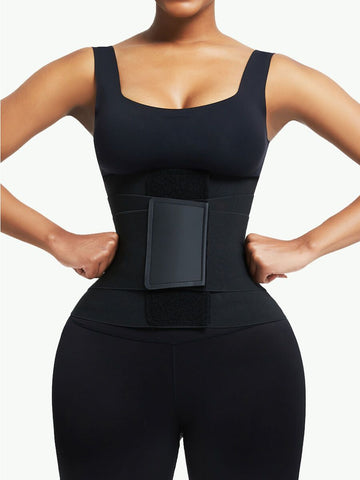 In winters, there is less sweating, so you have to work out more, but Sculptshe firm control waist trainer is made of such a material that helps your body produce more sweat. So, while you are working out, wear this and in less time burn more calories. Sculptshe double belt waist trainers will make your winter the best time to burn fat. It is comfortable enough to wear while working out, such as cycling, weightlifting. The prime motive of this belt is to speed up fat burning. It will reduce the waistline gradually. The results are going to be amazing. Do give it a try!
Conclusion
Sculptshe provides high-quality, affordable bodysuits and waist trainers. They will impart permanent changes to your body, making you more confident and stunning. Most of the products are on sale, so it is the right time to invest in good products that will only do you good. There are many reviews available on our website which prove the validity of these products be one of them. We have you covered, so do not wait more and order your best fits!