Best Waist Training Habits To Help Achieve An Hourglass Body
Best Waist Training Habits To Help Achieve An Hourglass Body
Having an hourglass body shape is a dream come true for any woman that hopes to be more attractive and self-contented. Yet the road to a successful "body figure" is a tough job if you don't know how to perceive things and work along through them.
In regards to these hurdles, we have come up with the best training habits that you can try on together with an amazing waist trainer to achieve this so-called dream. 
In every aspect of bodybuilding, motivation and self-dedication are important. It allows each person to pass through all the hardships that come along the way. Of course, having a clear and attainable objective in what you want to gain in bodybuilding after a week, months, and years brings more self-determination to continue.
For this to happen, getting assistance using the best waist trainer and body shaper is needed. It leads to continuously getting what you want for your body figure. Losing your belly fat promptly? Reducing the size of the waistline? It's objectively possible with a waist trainer and correct training habits.
BUILDING YOUR HABITS FOR THE GREATER GOOD
In everything you do, whether it is about your relationship, family, work, or passion, the thing called "habits" makes or breaks them. It is only when we can say that success is sure to follow once we build good habits in everything we do.
DO SOME YOGA
If you want to do a fun and exciting exercise, nothing beats YOGA! Aside from getting a toned body, doing regular yoga exercises helps in metabolism, creates good body posture, improves your sleep cycle, and helps in managing your weight better. Beautification is the result of regular yoga exercises. Yoga exercises/poses such as reverse warrior pose and boat pose target your waist and abdominal cores to help reduce and tone your waistline. It is a good way of achieving an hourglass body figure when does in a long run.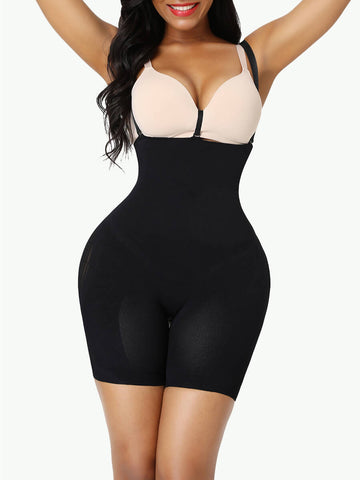 TRY THE PLANKS
The planking as you may see is not as easy as you think it is. Though it is a position/exercise that revolves in maintaining a similar push-up position (holding your trunk part in a straight line off the ground), the exercise is so strict as it targets multiple parts of your body that help in toning your cores. It can be your regular waist training habit to keep and maintain your curvy waistline.
BE CONSISTENT IN FOLLOWING YOUR WORKOUT PROGRAM
Consistency in everything you do, whether it's for your waist training program or not is an ingredient for "success." You need to make sure that your progress is getting higher and higher each day to attain the best body figure you want. On the other hand, knowing when to rest your body from fatigue and stress should be part of your waist training schedule too. You'll never lose anything when you rest, as you gain more benefits from it. The more energized you are through resting, the better chances of maintaining that consistency.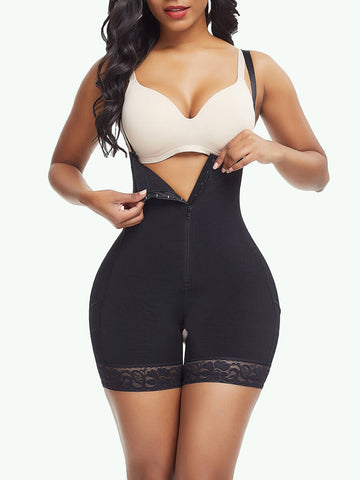 KEEP IT COOL
Of course, you never want to suffer from the aftermath of the intense workout you're doing because you fail to keep yourself hydrated, right. Since wearing a waist trainer while doing your waist training exercises makes you sweat dramatically, it is better that you have a handful of water always at the side. A loss of a considerable amount of water in your body may lead to dehydration and sickness. It's one of the least things that you should be worried about when doing your waist training, correct?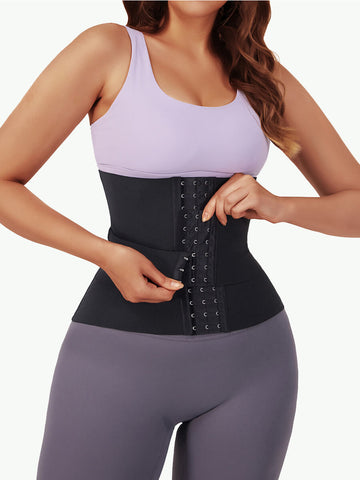 KEEP YOURSELF MOTIVATED
Are you like someone who sets her alarm, has her to-do-list, and is motivated with her goals but ends up doing nothing in the end? It feels like you're in a bottomless pit while feeling that "self-guilt" for being unproductive. If you're one of those, then you should start to sit down, calm yourself, and go back to the drawing board. You need to identify what's keeping you from being unproductive and just simply start. Don't overthink and just start doing your waist training again! If you can't find the motivation in yourself to continue your waist training journey, then just "START!"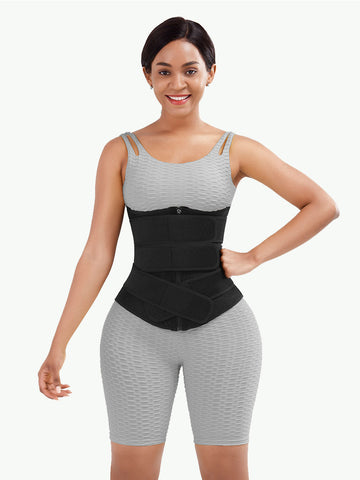 BE LOYAL TO YOUR DIETS
There is no specific diet that can make you an hourglass body figure. It is not "magic" that can instantly shape your body the way you want it. Yet, following a set properly balanced diet while doing your exercises leads to a healthy and sexy figure. On the contrary, exercises alone are not enough in giving you the body shape you want. These two factors should come hand in hand to achieve your success. Going back, selecting the foods that are rich in vitamins and minerals with low carbs is essential to avoid building up fats.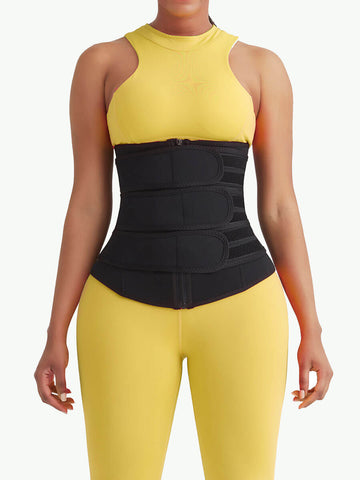 WEAR A WAIST TRAINER
If you want to stay focused on becoming consistent with your waist training habit is to wear a waist trainer for plus size women every day. Own a waist trainer to help create an hourglass body shape with its cinching prowess to eventually mold your body little by little with continuous use. The more time you'll spend with your waist trainer, the better shaping results you'll achieve. It is also your solution for an instant hourglass body figure if you're going to an event to please everyone.
IN CONCLUSION:

Creating good habits and following up with them is a sure road to success in your waist training. On the other hand, bad habits will always lead to failures and self-guilt. If you're aiming to have a better body figure, then start making good habits in your waist training and be consistent with them.