Best Shapewear and Waist Trainers for a Slimmer Body
Best Shapewear and Waist Trainers for a Slimmer Body
You might be wondering why you've never gotten into the right body shape that you're aiming for your body, right? No matter how hard you try in doing your intense exercises and following your diet promptly. It feels like all your effort is to no avail. You might think of giving up and just staying to the current size you have right now is the most appropriate approach to your weight loss program.
Don't get so frustrated with the slow progress you're achieving right now in losing weight. There is still another way for you to get the body shape that you've to dream of for yourself!
Consider yourself lucky because we have tons of available shapewear and waist trainers that will help you slim down your body promptly. Again, victories are sweeter if you're able to endure the whole process until the end (well, we are talking about you losing your weight diligently.)
1)
3-IN-1 WAIST AND THIGH ERASER WITH BOOTY SHAPER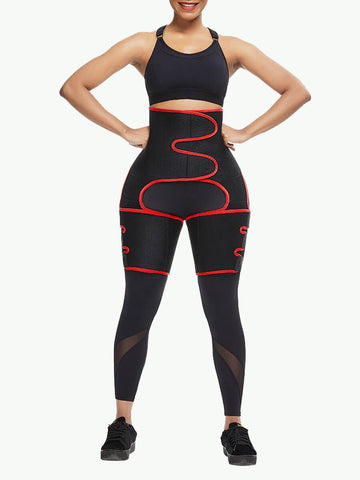 Since you're aiming to reduce the inches on your waistline down to your thighs, getting this 3-in-1 Waist Thigh Eraser Booty Sculptor will help you do the job. It will make you shed more of your body's water weight to melt your fats in the process. This waist and thigh trainer has an extra-thick neoprene material that keeps your muscle warm to produce perspire by just wearing it.
You'll be sure to see significant improvements in your waistline and body shape to keep those love handles away.
2)
DETACHABLE WAIST AND THIGH TRIMMER FOR SUPPORT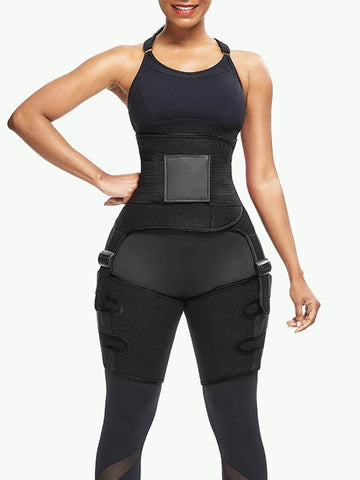 You're mostly having issues in maintaining your curvy waist and thigh because of your gluttony. You might think that cheating your diet in just a day is fine so long as you can burn all the fats away in your exercises. But what if you're busy or tired already to do even some squats or pull-ups? The easiest way to burn those fats and calories without exerting too much effort is by wearing a waist and thigh trainer that can make you perspire all over your body by just wearing it.
3)
LATEX DOUBLE BELT WAIST TRAINER FOR FIRM COMPRESSION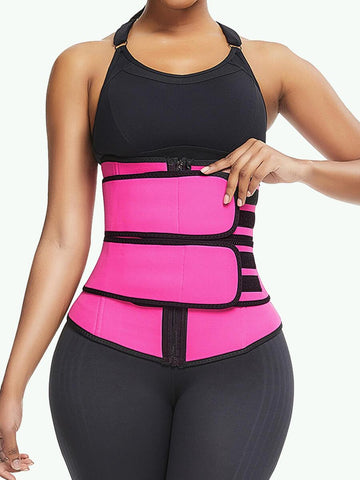 You must probably miss wearing your bodycon dress because of those love handles and unwanted belly fats but not anymore. We have one of our most comfortable corset waist trainers that you can use to keep those muffin tops at bay so you can enjoy walking outside while feeling confident and sexy about yourself.
This waist trainer features a steel bone that is breathable and flexible that you can wear while doing your exercises too!
4)
SEAMLESS UNDERBUST TUMMY CONTROL BODY SHAPER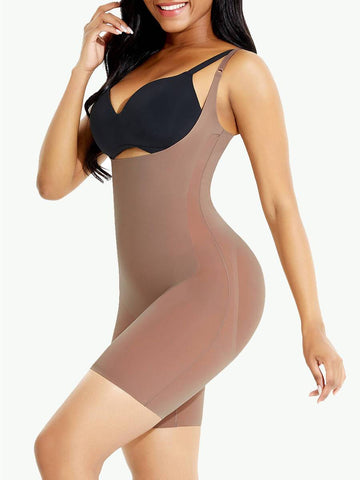 Looking for body shapewear that you can go with your evening dress? Try this underbust tummy control body shaper to give you a breathable and relaxing feeling (say no to tight compression and choking sensation.)
With its seamless design, no one will be able to notice that you're wearing this body shaper underneath. You'll be able to blow people's minds out with your top-notch curvy figure.
5)
ADJUSTABLE SHAPEWEAR WITH BUTT-LIFTING AND TUMMY CONTROL
FEATURES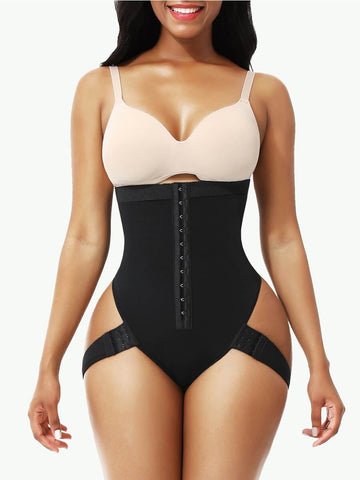 This butt lifter tummy control with an adjustable strap is not just about body shaping. It also has a butt lifting effect to give you your best natural round butt shape ever while flattening your stomach through the extra control high elastic mesh!
It is easy-to-wear shapewear with its row of hooks and plastic bones to prevent it from sliding.
6)
POSTPARTUM RECOVERY TUMMY CONTROL SHAPEWEAR
Say no more to the choking feeling with this postpartum recovery tummy control body shaper. It has a three hook and eye closure for a perfect fit with rubber bone on both sides of the waist for better firm compression. The open crotch design is excellent for an accessible bathroom break. You can use it as an undergarment to create a clear and smooth silhouette.
It is irritating to abandon our favorite dresses because it doesn't fit anymore with our body size. With the help of these best shapewear for tummy, you can instantly bring back your old hourglass body shape. We hope to help you get back your self-esteem and confidence with your body again.