Best Body Shaper for Exercise Will Help You Shape Your Body
Best Body Shaper for Exercise Will Help You Shape Your Body
Womens are born to get compliments and attention. They love to feel appreciated and spark up every place they reach out.
But the reality is they are mentally sick and tired of their increasing weight and uneven Figure.
Yes! I can feel you, womens, you have tried every possibility, from workouts to fasting and giving up on your favourite meals, but nothing works for you to lose weight. The process is slow, and you are still 70% away from your goal. 
Guess What! Now you never have the worry. To make the process of losing weight all easy and efficient for your beautiful womens, we have Sculptshe Body shaper - the reason for thousand of smiling and confident womens all over the world. 
Sculptshe Best Body Shaper gives you the ideal Figure, shape, butt curves instantly the moment you wear it. You won't feel like wearing anything, and the results will be still visible. 
Also, wearing Sculptshe Body shaper in your workouts sessions will eventually burn down all your body fat, shrink your stomach and give you the beauty your deserve for a crazy, confident lifestyle. 
So let's get started; today, I'll mention Sculptshe best body shapers to be in perfect shape with being versatile and effortless.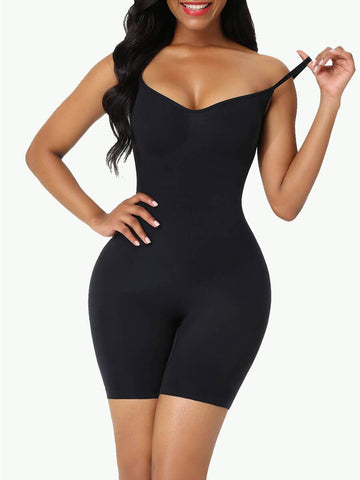 Do you want to look slim, sexy, bold naturally while keeping a little secret? Then Sculptshe All Day Slimming Bodysuit is ideal for you. 
The slim shapewear is marvellous and provides elegance to the women's Body. Also gives you the versatility to try different dresses to flaunt your confidence and aroma. 
Pros
Adjustable Straps for Better control of the Body 
Overlap Gusset for easy peeing and nature calls
Bye Bye Pantilines, as it's invisible underneath clothes 
360° Shaping targets your all-round Body and efficiently shapes your belly, waist, thighs and stomach
Ideal to carry in daily lifestyle as it's is light and breathable also you can wear it and attend parties and functions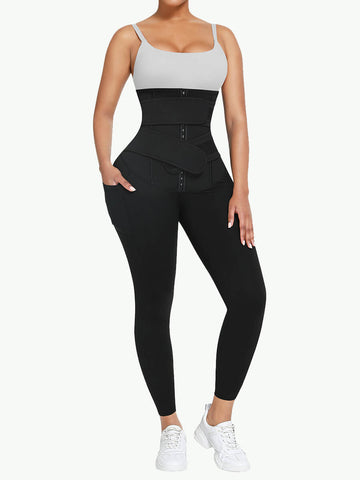 Sculptshe Products are taking the style statement to the next level with the Sculptshe Booty Lifting Leggings with a waist trainer. 
The Waist Trainer is incredible as it gives you comfort after wearing and also, controls your tummy, lifts your butt and provides you with the desired Figure. 
Pros 
It promotes heat Circulation with the PU ( Polyurethane coated lining with neoprene to promote heat Circulation) 
The M- Shaped splicing design above the buttock fits the butt curve and makes your butt look bold and attractive
It Comes with Double Waistbands that contribute to waist sculpting, tummy control, giving you a sexy body 
It gives you the option of pockets to keep your essentials like phones or other stuff 
It promotes all-round Body shaping with comfortability and relaxation 
The Waist Trainer gives you instant compression without even making you feel the pressure giving remarkable body shaping results. 
It works perfectly for those women who want to rock the party and needs an instant body shaping effect. Use this Waist Trainer and live your life to the extreme with beauty and confidence. 
Pros
Comes with 3 Buckles for Easy Adjustments
Three Steel Bones for high compression, supporting waist and preventing Crimping
Gives you the option to wear it Underneath clothing 
Gives you an hourglass-shape silhouette
Gives you the control of adjustments and tightness 
Sculptshe Plus Size 7 Steel Bones Firm Compression Waist Trainer
The Sculptshe Plus Size 7 Steel Bones is ideal for plus size women who are frustrated with being overweight and facing severe low confidence issues. 
Don't worry, womens; the Sculptshe plus size waist trainer will take care of your needs and will Efficiently shape your Body to give instant results. 
Pros
Double Zipper gets more efficient to wear it easier than before
Detachable Waist Band with a sticker 
Gives Perfect fit for the torso and normal body types
Gives you easier control, adjustments with the double belt design
7 Steel bones effect gives high compression with providing comfort to the Body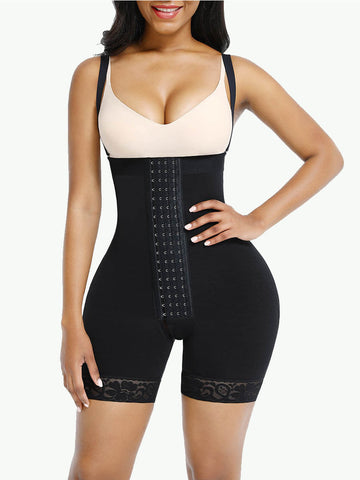 It is one the best Body Shaper for Exercise of Sculptshe that quickly transforms you into your ideal Figure and shape. 
This Firm Tummy Control Body Shaper Efficiently cuts downs your extra body fat and immediately shapes you in a remarkable way. Wear it and look more slimmer and sexier in your favourite clothes 
Pros
It gives you 4 level Adjustments front hook closure 
Open Gusset for easy toilet or nature calls
Flattens and shrinks your mid-waist for a bold and attractive body coverage
Gives you the ideal belly, thighs, just like your desired imagination
It is lighter, Breathable, Moisture-wicking, and fast-drying 
Conclusion
So these were the best body shape to shape you and assist you in your workouts sessions or Exercise. 
Sculptshe has transformed the lives of many beautiful womens all around the globe; everyone is happy and stressed less about their ideal Body; the moment they are putting on the body shaper, the results shock them, leaving a pleasant smile of self-love on their face.
So, never wait and keep your confidence silent; grab the opportunity to look more elegant, sexy and bold with the high-quality Sculptshe Shapewear.