5 Attractive Shapewear In Sculptshe
5 Attractive Shapewear In Sculptshe
Shapewear is now everywhere and suited for everyday wear whenever you need a boost, a lift, or a tuck for perfect body shape. Best shapewear for women is currently available on Sculptshe in various sizes, colours, and styles, including those for thigh-high slits.
It should never be so tight that you feel uncomfortable or suffocating underneath your clothes. It should be comfortable and form-fitting but soft and comfortable enough to wear for hours without feeling limited.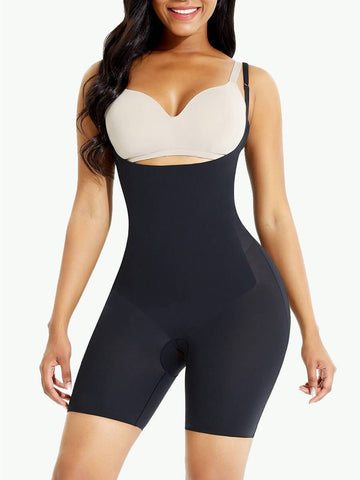 Sculptshe Underbust Tummy Control Body Shaper
This form-fitting shapewear merges well with form-fitting tops and dresses, as well as slim-fit jeans. It's ideal if you're looking to showcase your sexy body beneath a short gown. This shapewear is a must if you want to achieve the perfect amount of curves in the right spots. Underbust Tummy Control Body Shaper by Sculptshe is designed to be completely hidden beneath your clothing. This shapewear enhances the shape of the hips by sculpting the panty lines to reveal the seductive curve. It will help in tummy and thigh control and smoothing. It features an open gusset for more comfortable toilet using. Its skin-friendly, comfortable, and breathable fabric, combined with its high elastic, creates a seamless fit.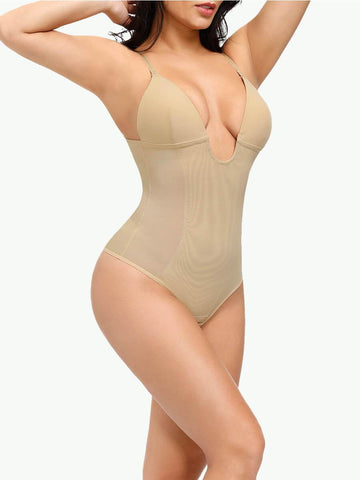 Sculptshe Backless Thong Bodysuit
With this attractive, tummy-tucking, bust-lifting thong bodysuit, you can increase your beauty. This backless bodysuit explores new regions in terms of body-skimming, revealing formal wear. This suit is ideal for providing support under a stunning formal gown. Its backless design is extremely favourable on all body types, and the straps can be adjusted to your preference. At the crotch, you can adjust three rows of hook and eye closings to customize the fit to your body. Sculptshe's backless bodysuit features a double-layer mesh on the belly to help with belly control. You can wear it with any attire, including backless dresses, coats, bridal gowns, as well as for parties, dating, and cocktail parties. Sculptshe has created a gorgeous bodysuit design for all kinds of outfits.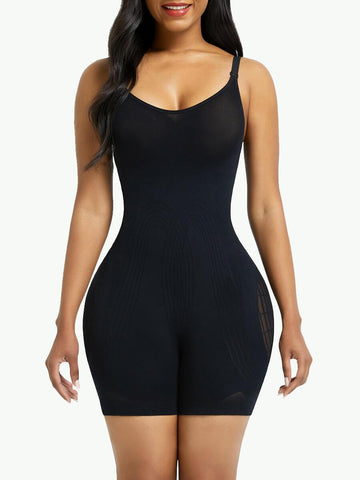 Sculptshe Seamless Body Sculpt Shapewear
This Sculptshe beautiful product will enhance the appearance of any clothing. Our Bodysuit Shapewear sculpts your midsection, shapes your buttocks, and smooths the tops of your thighs. It gives compression and a full torso covering shape. Rear Power Mesh fabric adds strength and prevents flattening on the dress!
Its exposed crotch shape makes use of the toilet easier. Its fabric is practically soft and so light fit that you'll forget to take them off at night. Straps can be adjusted for dig-free comfort. A full three-dimensional covering on the abdomen, hips, and thighs creates a sleek line and shapes the body curve. It is designed to be worn all day and night if wanted because its fabric and design make it quite comfortable to wear for a long duration.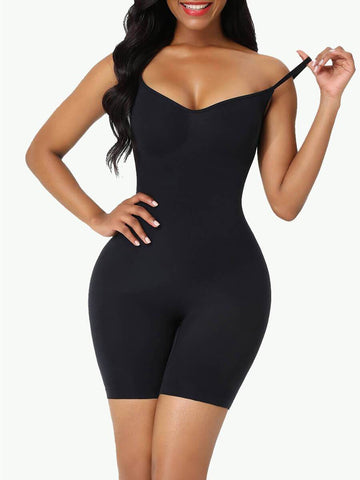 Sculptshe All Day Every Day Slimming Bodysuit
This all-day slimming bodysuit is so good for comfort walking. This dress gives every woman to walk confidently. Straps can be adjusted to accommodate a variety of body types. This dress is simple to put on and take off, with an overlap gusset for when you need to use the toilet. It is invisible under clothing. Therefore, say bye to panty lines and welcome to a smooth and sleek body form. Its design shapes the waist and thighs to level the stomach and slim the belly to thigh. This slimming bodysuit is ideal for everyday wear or special occasions like weddings, parties, conferences, and meetings.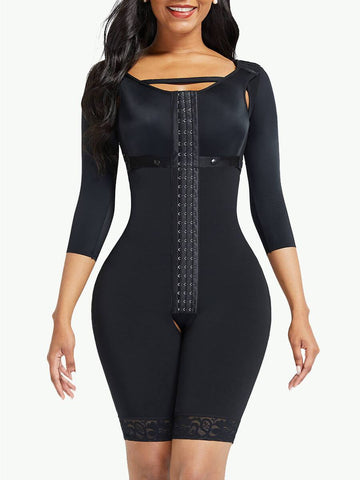 Sculptshe 3-In-1 Postsurgical Body Shaper With Removable Bra
This 3 in 1 full body shapewear is an arm shaper that lifts the breasts and slims the arms and a waist shaper for stomach control and a thin waist. It is particularly appropriate for C-section patients and those recovering from liposuction surgery. The open crotch design facilitates bathroom access. This body shaper features a detachable bra and a detachable chest strap. If you are worried about quality of Sculptshe products, then you can read 3 in 1 waist and thigh trainer reviews. Wear this shaper after surgery to help your body recover rapidly. It will assist you in shaping your arms and controlling your thighs for thinner legs. Its high back covering is perfect for repositioning your body. This body shaper will smooth and shape your body.
Conclusion
Sculptshe is one of the best brands for providing the best shapewear to their customers. Like other undergarments, the number of options in stores might be strong. We figured out which shapewear garments are worth buying for your body types. These top-rated body shapers, listed above, not only have near-perfect ratings, but they also have thousands of perfect five-star reviews between them. These all shapewear are made by Sculptshe and made for women of every body type to make their body fitter. From a smoothing bodysuit to shaping shorts to control-top leggings, we've mentioned 5 Sculptshe shapewear basics that customers claim are comfortable and worth buying. So you should try out our shapewear to make yourself feel confident.